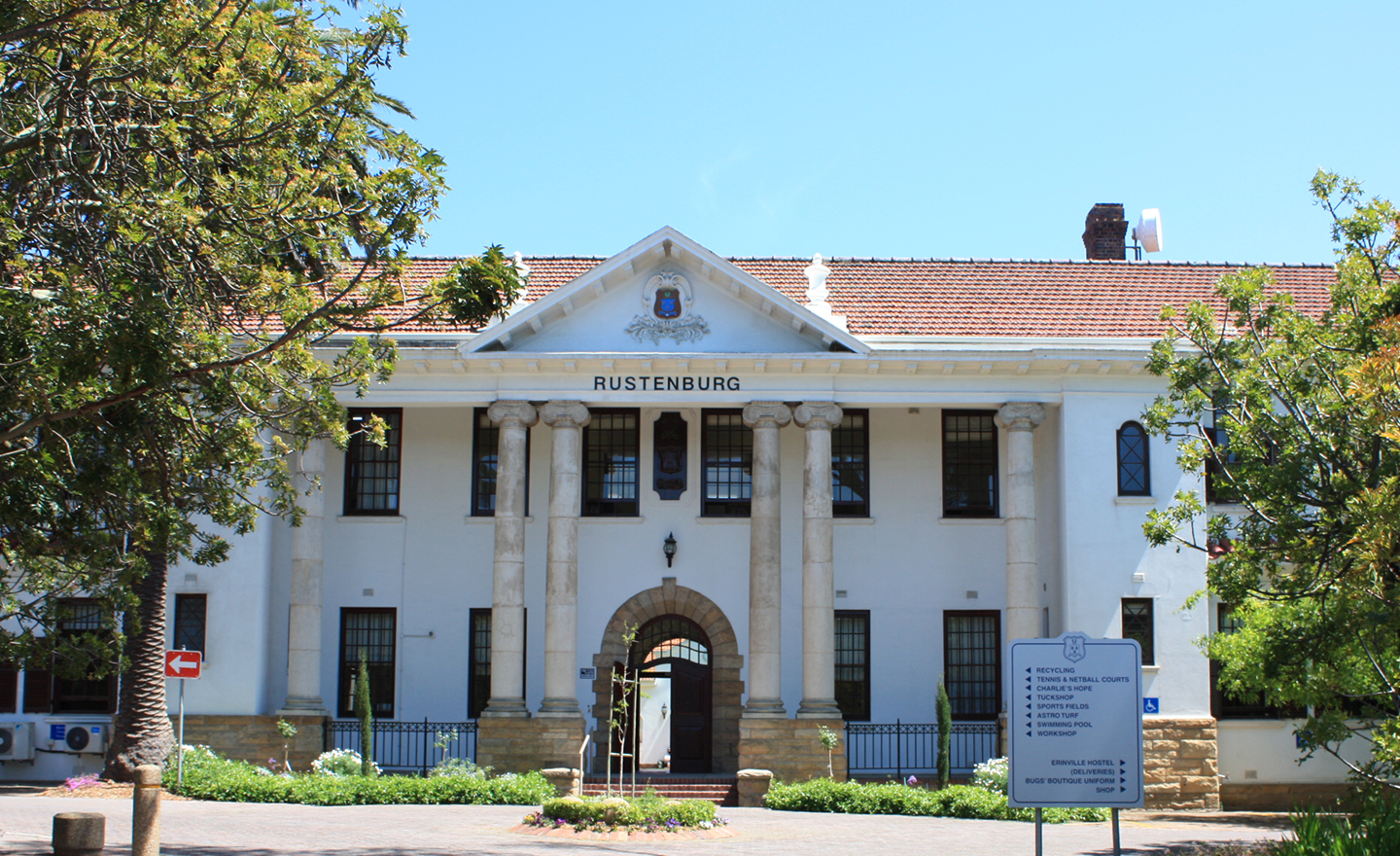 Leadership
Rustenburg recognises the importance of developing leadership skills in all our learners throughout their high school careers.
Various forms of leadership opportunities are available to all our pupils, including:
Form Representatives

Service and Society Committees

Sports Captains

Head of Music Groups and Ensembles

Matric Committee
Various leadership workshops and/or camps are organised throughout the year for all the pupils in a grade or house according to their specific needs.
Each matriculant is a leader and mentor in their own tutor class. Matric Leaders are elected from Grade Twelves to assist the Heads of Houses and to ensure the effective running of the tutor system. Each house has three elected matric leaders:
The House Leader is responsible for communication, school values and rules, activities, cohesion and administration.

The

Deputy Leader of Spirit

is responsible for inter-house events, spirit ("gees"), sport, cultural and creative events.

The

Deputy Leader of Growth

is responsible for mentoring, holistic growth and development, transformation and the environment.
The Representative Council of Learners (RCL) advises the governing body on matters relating to schooling or the interests of the learners. They represent their fellow learners and serve as a channel of communication between learners and the wider school community. They assist in maintaining order, upholding the school rules and promoting healthy relationships amongst learners and between learners and adults.
Learners are grouped in six academic 'form classes' in each grade labelled A (Grade 8) to E (Grade 12). Each class elects two Form Representatives to represent the specific needs of the learners in that form class to serve on the RCL Council. From these Form Representatives, three learners are elected from each grade to serve on the RCL Executive Council. 
The RCL Executive Council elects a Chairperson and Vice-Chairperson to serve on the governing body.
SERVICES AND SOCIETIES
Each service and society group has an elected committee, headed by a chair and vice-chair. Each group is coordinated by a teacher-in-charge. The Community and Citizenship Portfolio consists of all the chairs of the various society groups with a teacher-in-charge. They liaise with the Matric Leaders to coordinate any whole school community and outreach initiatives.
Click here for the societies and services page.
SPORT
The sports captains are elected by each sports team. They are expected to motivate and encourage their teammates, lead by example at practices and matches and help to develop team spirit.
Click here for the sports page.
MUSIC
The music groups and ensemble leaders are elected by the various music groups and ensembles. They are expected to be committed and loyal to the group and to act as role models. They assist with administrative tasks and are instrumental to the general "vibe" in the groups.
Click here for the music page.
MATRIC COMMITTEE
The Matric Committee is responsible for ensuring that the matriculants' identity and spirit is fostered throughout the year to make their last year of high school a memorable one.