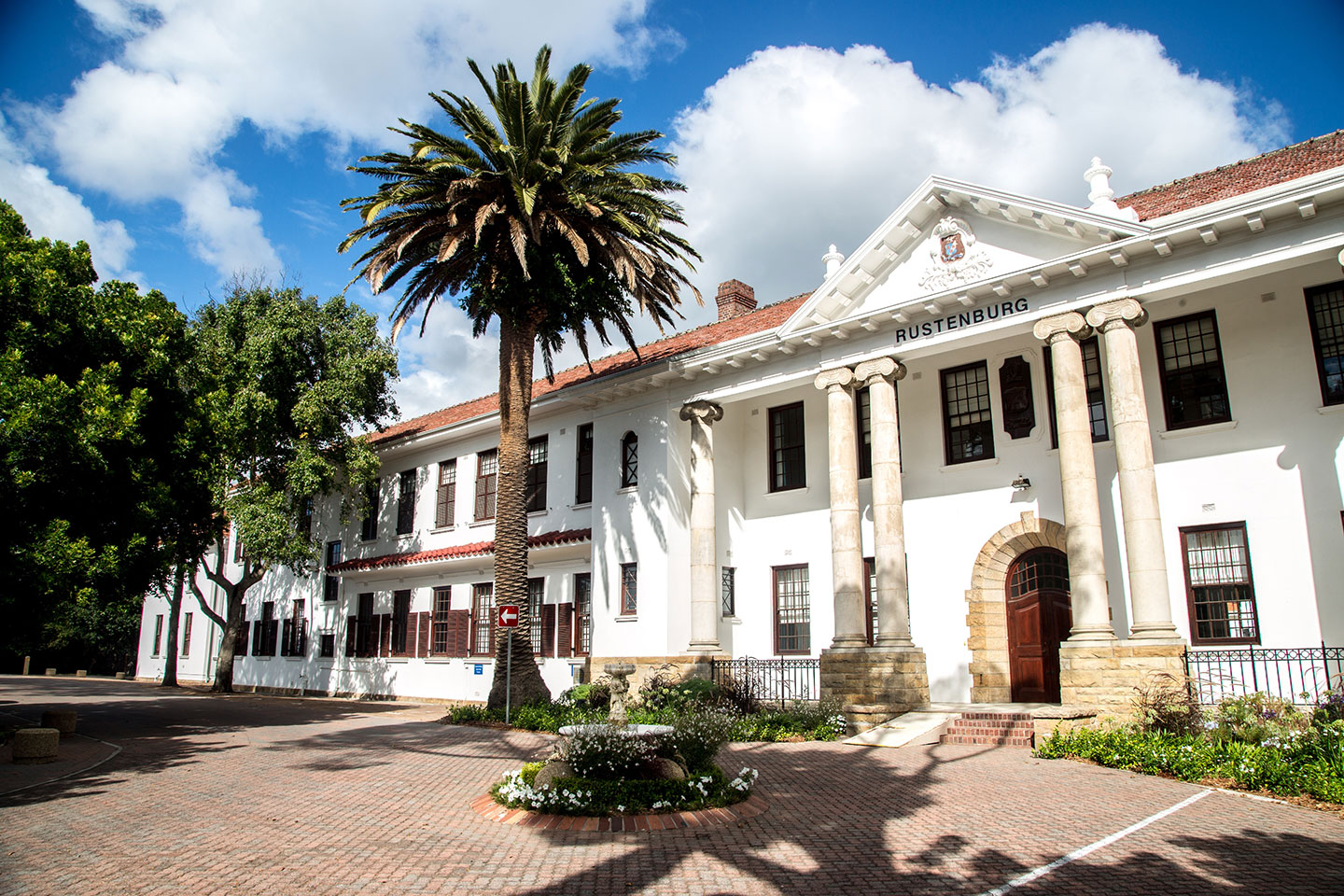 Who we are
Our Vision: Rustenburg: an innovative, values-driven school, where we strive to create a sense of belonging and empower womxn to become compassionate leaders of change.
Our Mission
We commit to creating a safe, supportive and inclusive environment, offering a wide range of opportunities to enable quality teaching, learning and personal development. We strive to nurture the potential of each individual to benefit both the school and broader community.
Our Values
Rustenburg Girls' High School is a leading high school school based in Rondebosch, Cape Town and committed to our core values of:
Integrity
Acceptance
Respect
Kindness
Gratitude
Our Story
Founded in 1894, Rustenburg has a current enrolment of just over 850 learners. The staff of more than 60 full and part-time subject specialist educators ensures academic support of the highest quality in classes of a size conducive to optimal learning and academic innovation.
We are committed to our transformation journey as a public institution serving our wider community and creating better opportunities for all our learners. The past few years have seen a raised consciousness in sustainability. As a school we now recycle close to 100% of all our waste and we are self-sustaining as far as our water supply is concerned. We place a strong emphasis on Technology and Innovation in and outside the classroom and we strive to empower learners and prepare them for the future and its challenges.
Today, Rustenburg is ranked highly among the top ten schools in the Western Cape, and there is no doubt that our successes are not only due to the foundations laid at the start but also due to our ability to adapt in a changing world.
Our School Song
The school song was re-written in 2020 with a new melody composed in 2021. The whole school sang the new school song for the first time at the 128th birthday celebrations in Februarry 2022. Several past
pupils and past principals were present at this momentous occasion that formed an important part of our transformation journey in becoming a school where all feel welcome and included.