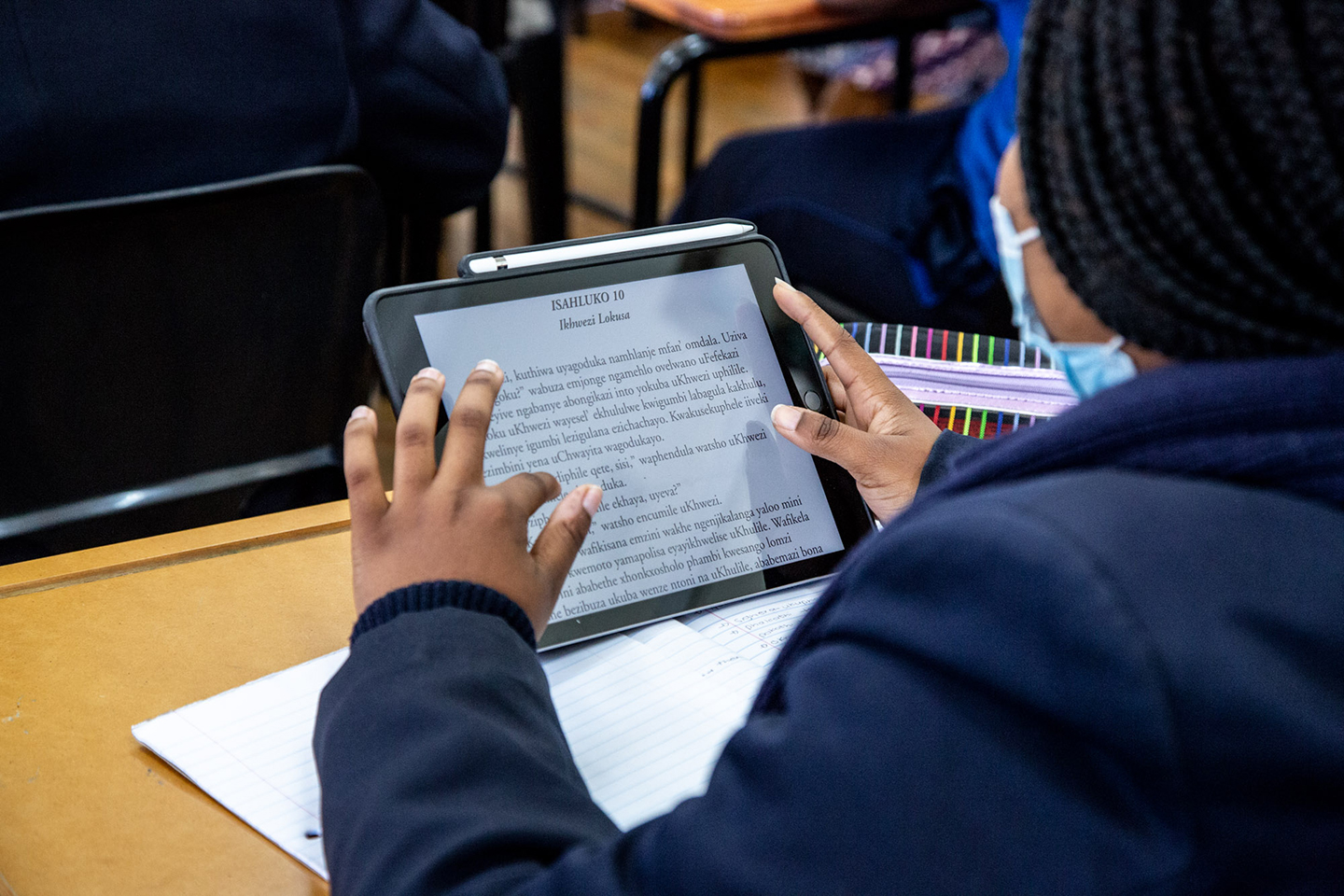 Innovation
At Rustenburg we pride ourselves on being an innovative school where we aim to equip our learners for an uncertain future.
In 2018 iPads were introduced at the school. Learners receive their iPads at the start of their Rustenburg journey. In Grades 8 and 9 there are regular lessons where, apart from "learning how to learn" using their iPad, learners explore exciting things like 3D printing, coding and drones.
Rustenburg uses Google Classroom as its digital learning platform, which allows for work to be set and submitted online. Good Notes is used extensively and reduces the need for physical notebooks. Teachers can also assess work and give feedback digitally, which reduces unnecessary printing.
Teachers have had regular training to enable them to create engaging learning experiences where learners are encouraged to demonstrate their understanding in a variety of ways. Where possible, we aim to give students choice over how they present their work and to think about the audience that will ultimately see the final product.
We recently launched our dedicated Green Screen Recording Studio where learners can shoot footage under professional conditions. This can then be edited on their iPads which allows for some very creative projects, while simultaneously equipping learners with the skills needed in today's digital world.
ONLINE LEARNING INFORMATION