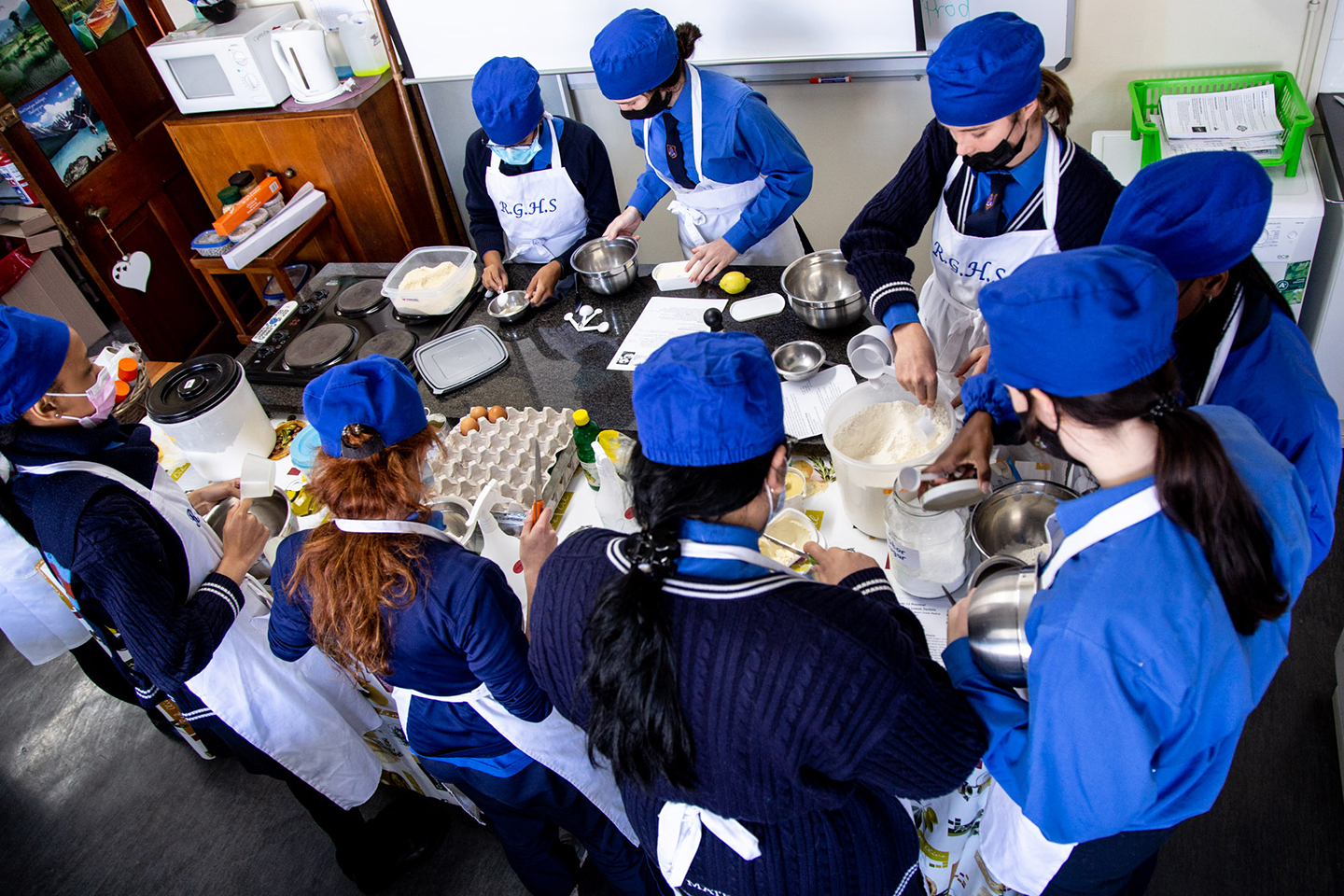 FET
(Further Education and Training Phase)
The Grade 10 – 12 FET curriculum requires learners to take seven subjects which include four core subjects and three electives.
Four Core Subjects:
Two languages, one of which must be a Home Language (i.e. English)
Mathematics OR Mathematical Literacy
Life Orientation
Three Electives:
(chosen from the other subjects offered by the school)
Accounting
Consumer Studies
Design
French Second Additional Language
Geography
History
Information Technology
Life Sciences
Physical Sciences
Visual Arts / Photography
Unlike most other schools, at Rustenburg almost any subject combination is possible as electives are not grouped.
It is possible for learners to take more than seven subjects (NSC registered). For example, Dramatic Arts and Information Technology are offered at Rustenburg outside of normal school hours as an eighth subject. Learners can also choose eighth subjects offered at other institutions after school hours, such as Engineering Graphics and Design, Business Studies and Marine Sciences.
Rustenburg also offers Advanced Programme Mathematics and Advanced Programme English as additional subjects. These are examined by the Independent Examinations Board (IEB) and do not form part of the NSC curriculum.
The school reports to parents on learner progress in all subjects each term, based on the assessment tasks completed during that term. This is conveyed by giving both a percentage and the corresponding rating code for each subject.
FET Promotion Requirements: Grades 10 – 12
For promotion purposes, learners must have a portfolio of evidence in all subjects taken. This is a record of all School-Based Assessment (SBA) activities done throughout the year.
Learners must obtain the following minimum standards in order to be promoted to the next grade:
| | |
| --- | --- |
| Home Language (HL)i.e. English | 40% |
| Any TWO other subjects | 40% |
| Any THREE of the remaining subjects | 30% |