Our Netball teams will be taking on Rhenish Girls' High School in Stellenbosch at an event that will be televised live on SuperSport Schools at 11:00 on Saturday 23 April. We wish all our teams the very best of luck for this event.
All Winter Sport fixtures have been received for Term 2. Please access these on the link below:
Non-School Sports
Dancing
Hannah October (Grade 8) dances both Ballroom and Latin dancing. Hannah and her partner, Jayden, recently (Saturday 26 March) won the Junior Championship Section held at the Italian Club in Brooklyn.
They will be dancing at the Super Bowl in Sun City in September. Congratulations on this excellent achievement, Hannah, and good luck with your future competitions.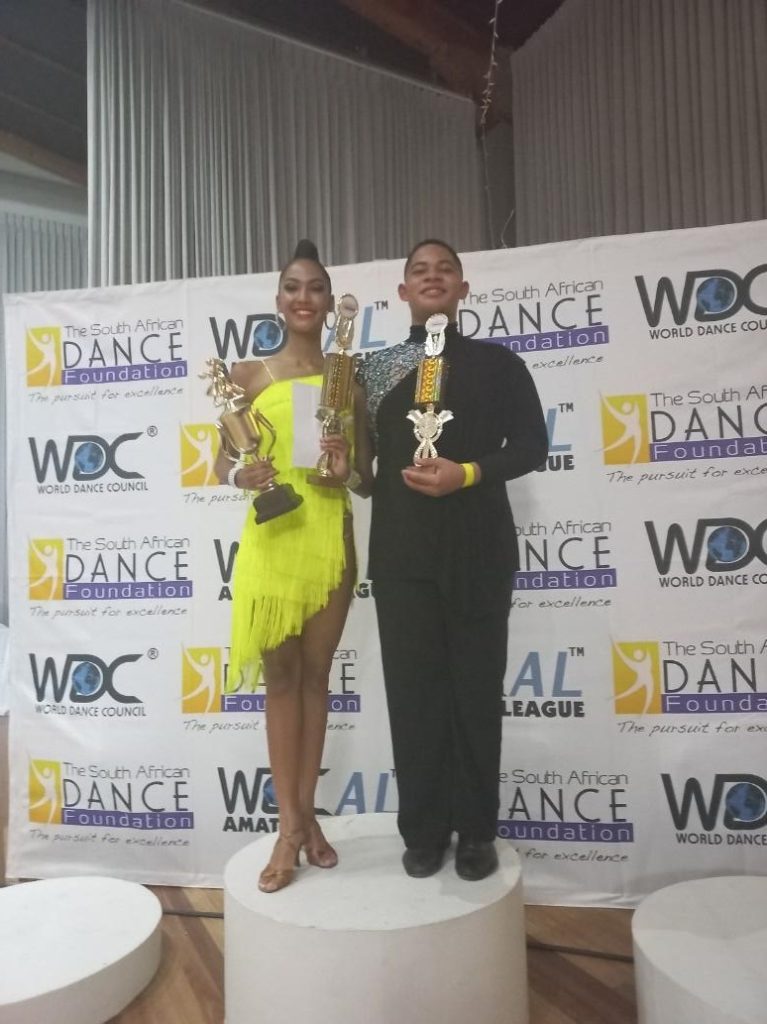 Sailing
Nika du Preez (Grade 12) and Isabella Keytel (Grade 10) participated in the Western Province Sailing championships in the Laser division this weekend at Theewaterskloof Dam.
Conditions over the 4-day regatta varied from fresh to very light and because Theewaterskloof is such a big dam the wave build-up gets intense, adding another dimension the sailors have to consider as the wind gets stronger.
There were 25 boats on the starting line. In their division – ILCA 4 – there were 14 entries. Nika placed 5th and Isabella placed 6th overall. Congratulations on these excellent results.
Isabella Keytel in action