The Trials process for Hockey and Netball has been completed. Thank you to all coaches, selectors, participants and parents for assisting in the smooth running of the trials.
Matches for Winter Sports are resuming. This afternoon sees our 1st Netball Team play a match against Westerford at Rustenburg. Tomorrow, Friday 16 April, our U14A, U16A and 1st Hockey teams will be playing matches against Springfield at Springfield. We wish all our players an enjoyable afternoon of getting back on the court/ turf. A reminder to all our parents that the "No Spectator" rule still applies under the current Lockdown Level 1. Please respect this ruling.
Cross Country, Football, Social Netball and Squash are well underway with great sessions being enjoyed by those who signed up. Our 'On-the-Move' participants are excited by the challenge that has been put in place. For more details please visit the @RGHSSport Instagram platform to learn more about the "Rusty Runners Club".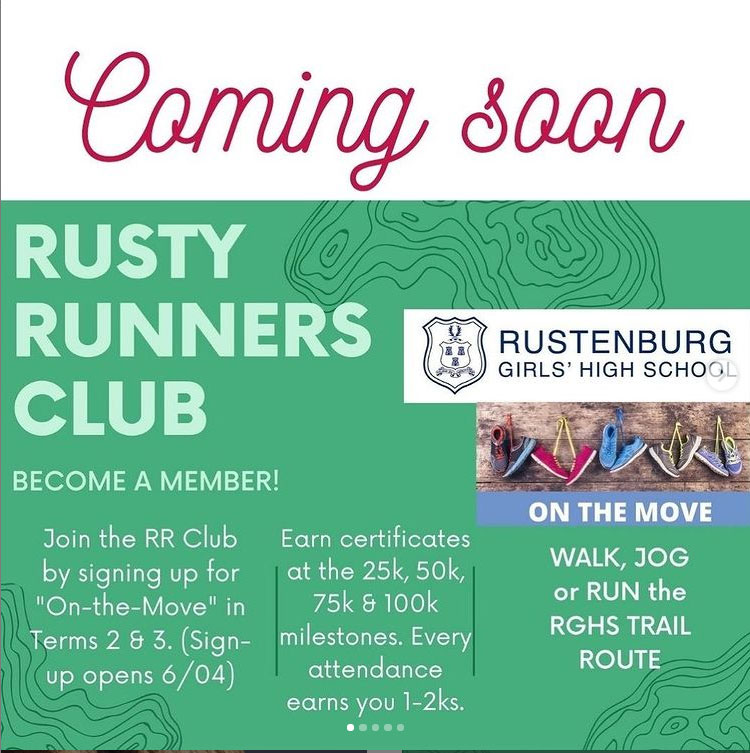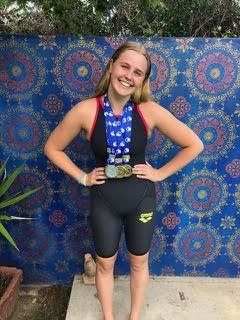 Swimming
Congratulations to Erin Daffarn (Grade 11) on her excellent set of results achieved at the National Level 3 Gala. She won 4 medals in total.
Erin swam in the Girls 15-16 age-group. Her results were as follows:
1st place 200m Freestyle (2:21.64)
5th place 50m backstrole (35.94)
1st place 100 m Freestyle (1:04.65)
1st place 50m Breaststroke (37.77)
5th place 100m Backstroke (1:18.21)
2nd place 50m Freestyle (30.09)
6th place 200m Backstroke (2:51.10)
Rustenburg is very proud of you, Erin.