Saturday, 14 March marked Pi day, which has now been coined International Day of Mathematics. Four girls in Grade 11 and 12, Robyn Gernetsky (Grade 12), Lauren Young (Grade 11), Lauren Engelsman (Grade 11) and Roxanne Comyn (Grade11), were able to celebrate by attending a fun day of learning at UCT.
They looked at the of history Pi, how it is coded by computers and calculated into millions of digits. They also wrote an informal competition, enjoyed some lovely refreshments and met many new people from schools around the Western Cape who share a common interest in Mathematics. They listened to UCT Maths lecturers and enjoyed guest speaker David Fraser who heads up the software company Hexagon and supports the UCT Mathematics Competition.
It was a great day of learning and socialising. Every student walked away with a cool Pi mug and enlightened sense of knowledge.
Article by Roxanne Comyn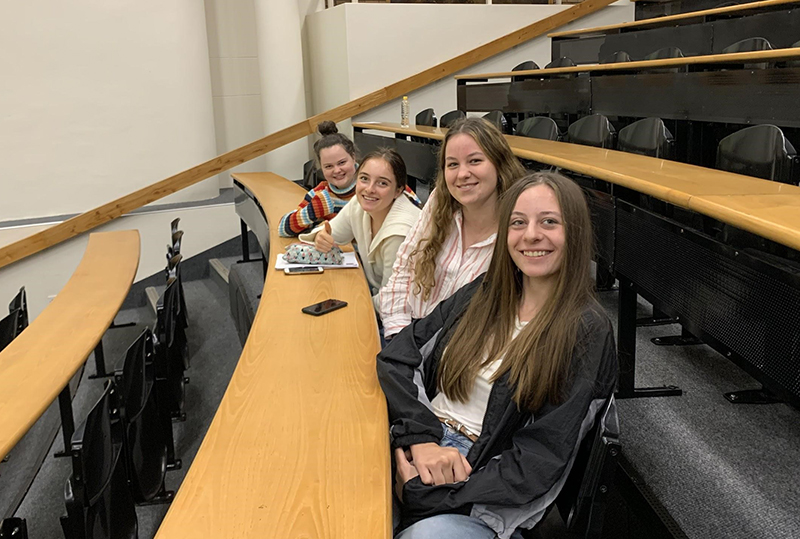 Robyn Gernetsky, Lauren Young, Lauren Engelsman and Roxanne Comyn