Welcome back to School Sport at Rustenburg.
Term 1 is always a very busy one. We are looking forward to many sporting fixtures, tournaments and tours. For your interest and to assist you with planning please click on the link below to access the fixtures for all sporting codes.
Click here to view the Term 1 Sports Programme
2022 SPORT Fixtures and Tournament Dates
(Please click on this link regularly as it is a working document where we will add information as we receive it.)
Grade 8 Inter-house Trail Run
The year started off very quickly for the Sports Department. We hosted the very first Inter-House event for the 5 new houses: a 1.2 km trail route was completed by every Grade 8 learner and each finisher scored points for her house.
The results are as follows:
| | | | | | |
| --- | --- | --- | --- | --- | --- |
| INTER-HOUSE TRAIL EVENT | 1st – 20th | Race 1 | Race 2 | TOTAL POINTS | Final Positions |
| CORVUS | 32 | 12 | 26 | 70 | 5th |
| CYGNUS | 66 | 12 | 22 | 100 | 3rd |
| LACERTA | 64 | 12 | 20 | 96 | 4th |
| LEPUS | 116 | 13 | 24 | 153 | 2nd |
| PAVO | 142 | 12 | 23 | 177 | 1st |
| | |
| --- | --- |
| Individual results of Race 1 | |
| Lucy Walker | Pavo |
| Vision Machiya | Lepus |
| Cara Gruber | Pavo |
| Morgan Faught | Lacerta |
| Jessica Munro | Cygnus |
| Amelie Visser | Lacerta |
| Thanaa van der Schyff | Pavo |
| Kate Naiker | Pavo |
| Nicole Smuts | Lepus |
| Hannah Sparg | Cygnus |
| Olivia Nejthardt | Lepus |
| Jenna Edge | Corvus |
Lucy Walker won the 1.2 km trail race in a time of 4min 42sec.
Interesting to note is that Grace Irish (Corvus) won race 2 in 4min 47sec. Well done to all finishers.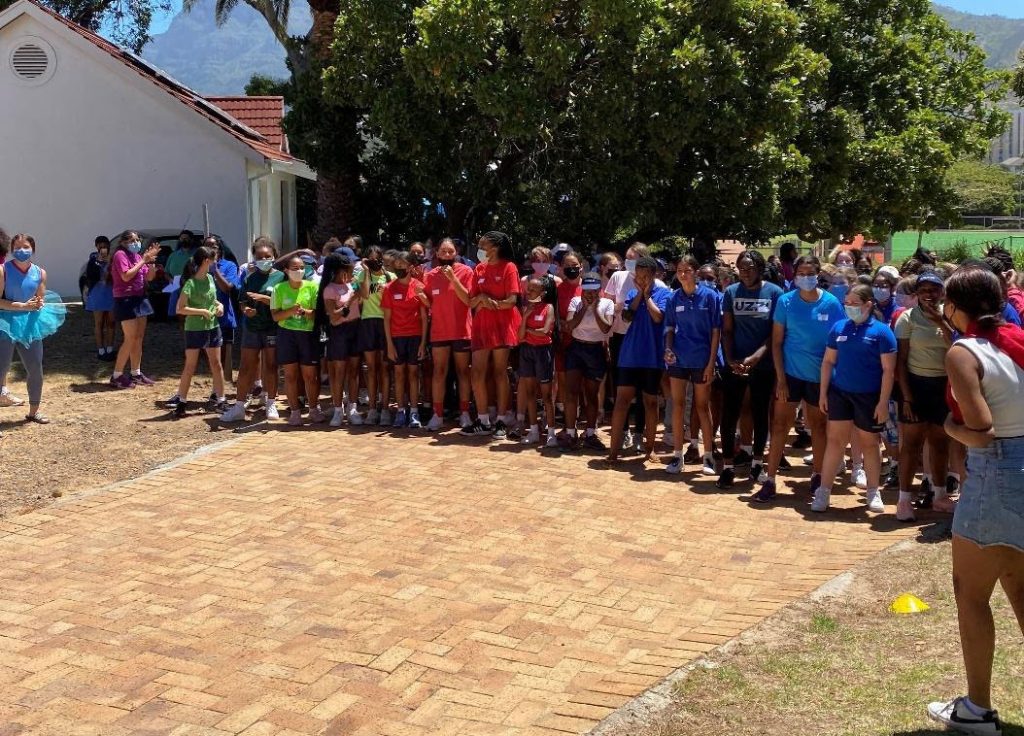 Sports sign-up
The Grade 9 to 12s had the opportunity to sign-up electronically for sport and the response to the programme has been overwhelming. We are very excited that so many learners are becoming involved in our sports programme.
The Grade 8s will all get an opportunity to sign up for sport on Friday morning, 28 January. They were invited to try out any sport session during the course of this week and we hope that they have found a sport in which they wish to become involved.
SCHOOL SPORT:
Indoor Hockey
PSi Nationals
During the December holidays, the annual Indoor Hockey National tournament was hosted by PSi. Four of our leaners were selected to represent the Cape Seals (The Cape franchise A team) in the U14 and U16 age groups.
Isla Barbour (Grade 9) and Leah Hofmeyr (Grade 9) were in the U14 team that won a silver medal after narrowly losing out on showdowns in the final.
Jodie Blows (Grade 11) and Lisa Penney (Grade 11) were in the U16 team that was coached by our RGHS First Team Indoor Hockey coach – Sasha Sivertsen. The U16 team won the bronze medal.
Congratulations to Leah Hofmeyr and Jodie Blows, who were selected to represent the U14 and U16 PSi All-Stars team, set to tour Europe in 2023.
Tennis
Juliana Barrish (Grade 12) competed in the three Growthpoint Super 8 tournaments (Cape Town, Boland and PE) and managed to improve her Tennis South Africa rankings.
Her U18 National singles ranking is 33 and her Provincial ranking is 4.
Her U18 National doubles ranking is 49 and her Provincial ranking is 6.
Juliana, Lisa Penney (Gr 11) and Margaret Krieg (Gr 9) have all recently received their capping by Cape Town Tennis as well as being selected for an Interprovincial tournament coming soon.
Congratulations to all 3 of you on these excellent achievements.
Water Polo
Preseason Water Polo:
Water polo in 2022 has started off with a splash. The U16A and U19A teams enjoyed four intense days of pre-season water polo training run by Coach Oliver and Ms Hlela. Each day consisted of a fitness session, tactical board talk and water polo session. We wish both teams well in their final preparations ahead of the Alex Road Festival and St Peters Tournament in February.
Water Polo Friendlies:
The U19A and U16A teams played Westerford High School in a friendly fixture on Friday 21 January. Both teams played extremely well and showcased some great water polo. Both teams won their matches. Thank you to Westerford High School for hosting us.
Photos from the water polo friendly against Westerford High School.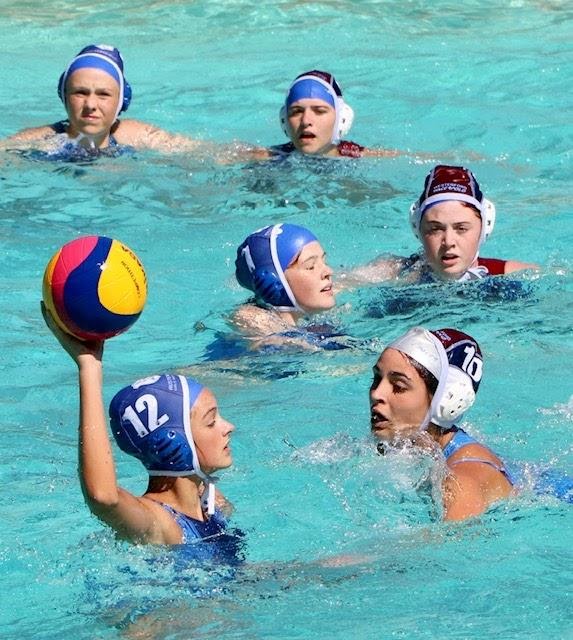 NON-SCHOOL SPORT:
SAILING
Isabella Keytel (Grade 10) participated in the South African Youth National Sailing event held at the Hermanus Yacht Club from the 16 to 22 December 2021
Isabella came 5th out of 21 competitors in the ILCA 4 Fleet and was 2nd girl overall in a very competitive fleet.
Congratulations on this wonderful achievement.