Various School Fundraising drives and activities are planned throughout the year to extend and upgrade our campus and help fund school tours.
There are also many charitable fundraising activities that are organised by the Interact Society and the Representative Council of Learners.
Want to volunteer at these events? Contact info@rghs.org.za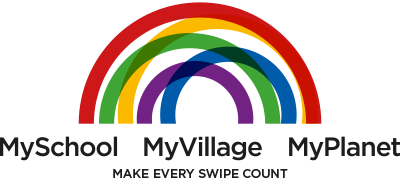 MySchool Programme
MySchool is South Africa's foremost school support system. They contribute more than R1.5 million to schools and charities every month.
How does MySchool work?
Supporters apply for a free card and can select up to 3 schools and/or charities as their beneficiaries.
When they purchase items from participating retailers they swipe the card with the purchase. A small percentage of their transaction is then allocated to their beneficiary.
A statement is sent to supporters and schools monthly.
Please remember to swipe your card whenever you shop at any of our partners, including Woolworths, builders, Toys R Us, Reggie's, Waltons, Engen Foodstops (in the store – not on fuel), Power24.co.za (prepaid electricity), kalahari.com, MySchool Holidays (travel) and many Jack's Paint and SupaQuick stores.
Find a list of local stores here: http://www.myschool.co.za/partners
Apply Now for MySchool Card: It's free! Get the card and get swiping to make a difference. Or call 0860 100 445 to apply.
Makro m-Student Programme

The Makro m-Student Programme aims to reward schools by giving them a percentage of the profits, made on purchases from parents who have linked their Makro access card to the school on our system. Rustenburg is in the catchment area of the Ottery Makro, so only purchases made at that store will qualify toward the m-Student Programme.
Pick n Pay Smart Shopper
Support Rustenburg by donating your Pick n Pay Smart Shopper points at any kiosk. Rustenburg's donation code is 6 4000012.