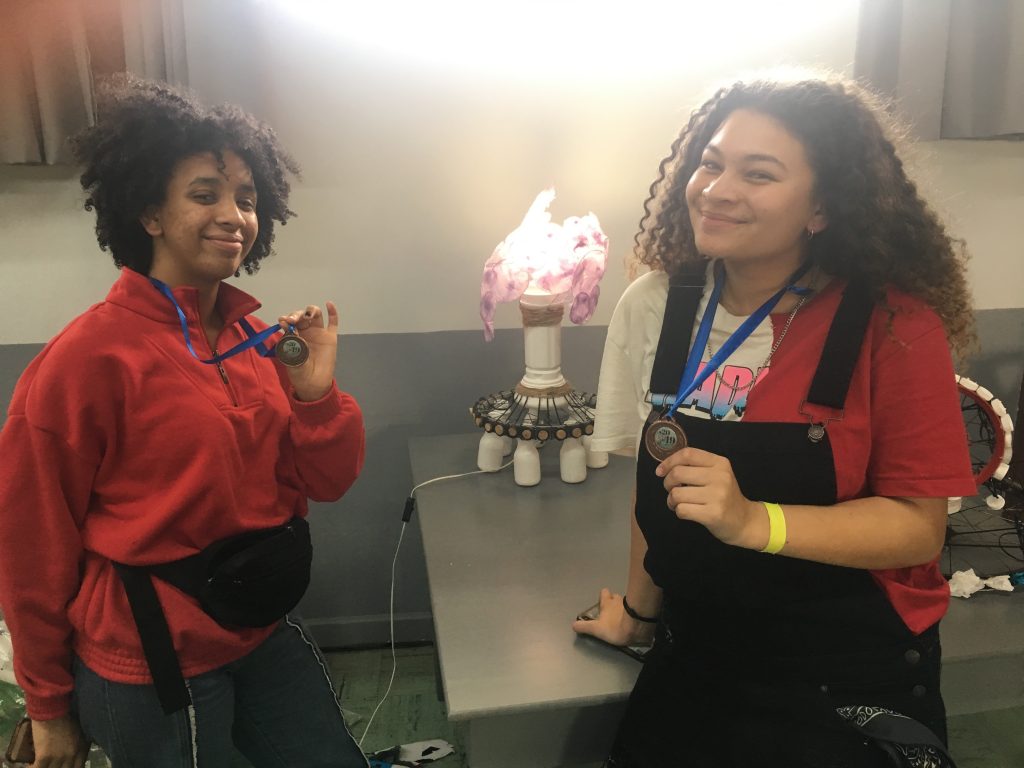 The provincial skills competition is an annual event that promotes the development of professional and creative problem-solving skills. This year the competition was hosted by the Drostdy Technical High School in Worcester on 21 September 2019.  The various skills categories are Design, Consumer Studies, Civil Engineering, Electrical Engineering, Mechanical Technology and Carpentry.
The teams from Rustenburg consisted of Grade10 Design students: Kayla Burgess, Isabella Gray, Shafiyah Daniels and Dilshaad Regal.
In total, there were 16 teams for Design. Their challenge was to design and create a working light from recycled materials. Students were given five hours to do this, and with no input from teachers or parents.
The judges for the Design category were Laurie Wiid van Heerden from Wiid Design Studios, Elzaan Louw and Erika Wessels from Hout Bay Contemporary and Ellene Louw from the Western Cape Education Department.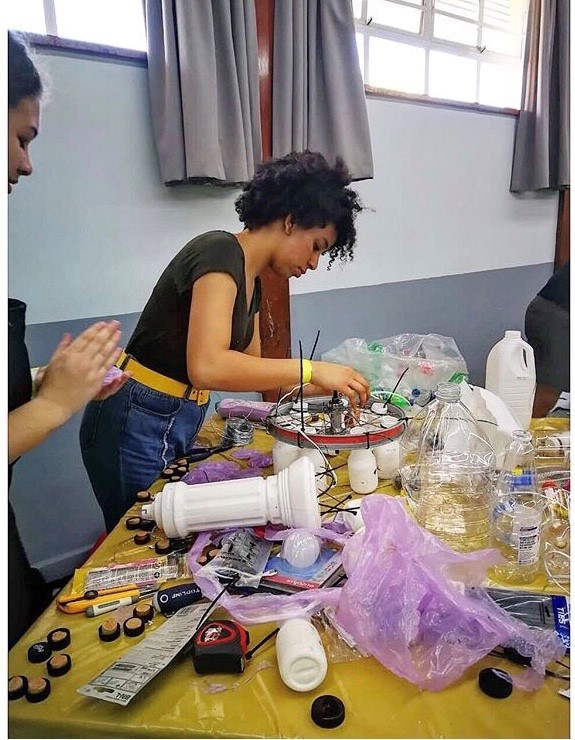 It was fantastic to see what all the Design teams were able to achieve in such a short amount of time.
Dilshaad Regal and Shafiyah Daniels won 3rd place and were awarded goodie bags filled with art supplies, a voucher for a holiday course at the Cape Town Design Academy, medals, certificates and a floating trophy for the school. They finally walked off the stage looking like they had been on a shopping spree.
The bus ride home was filled with 4 exhausted students and one very proud teacher, Ms Castle.