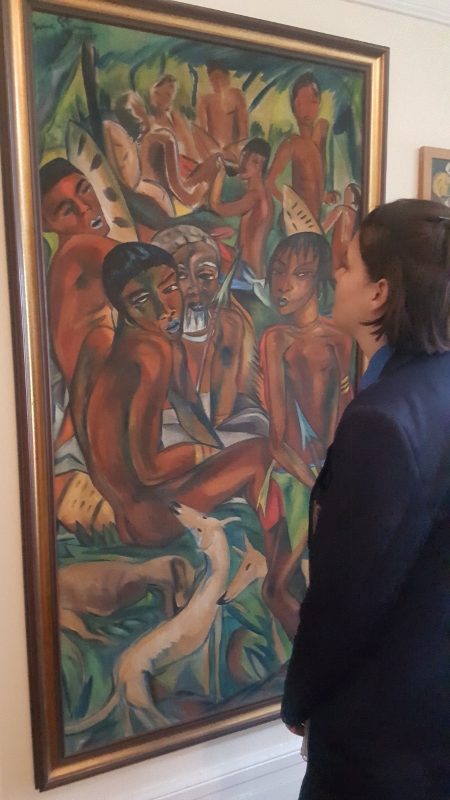 On Thursday 16 August, the Grade 11 Visual Arts girls visited the Irma Stern Museum in Mowbray. As they are currently studying the work of Irma Stern, this proved to be an exciting and valuable event.
One of the educational officers gave us an interesting talk on the works and life of this famous and prolific South African artist. It was a cold and atmospheric day and Mary's words transported us back in time to how Irma Stern must have lived and worked, with her studio still in its original state.
We sat in the cosy fuchsia pink room that had once been the artist's bedroom. The museum, brimming with the objects and furniture collected on her travels through Africa, gave us a good idea of how adventurous and determined she was as a female artist in South Africa in the early 1900's.
We also visited the upstairs gallery currently showing the work of Rhodes University lecturer and artist Andries Gouws. He is an accomplished and highly respected artist, whose work is evocative and reminiscent of Vermeer's obsession with light, yet set in contemporary and mundane environments.
Jackie Chambers