The new Term 4 Sports schedule is available here and all sport will start on Monday 15 October as per this schedule. There is something for everyone to participate in with YOGA and ATHLETICS (Track and Field) having been added to the programme. 
Water Polo training continues through the holidays in preparation for the Knockout Tournament. Sessions are from 07:30-08:30 on 2, 3, 4, 5 and 8 October. There are also sessions from 12:00-13:00 on 2, 3, 4, 5 and 8 October. Please email scottr@rghs.org.za should you still wish to attend. 
Water Polo Tour Fundraiser Saturday 27 October: The Open Air Pop-up Cinema Night is taking place at Villagers Rugby Grounds. Tickets are R50 and available here…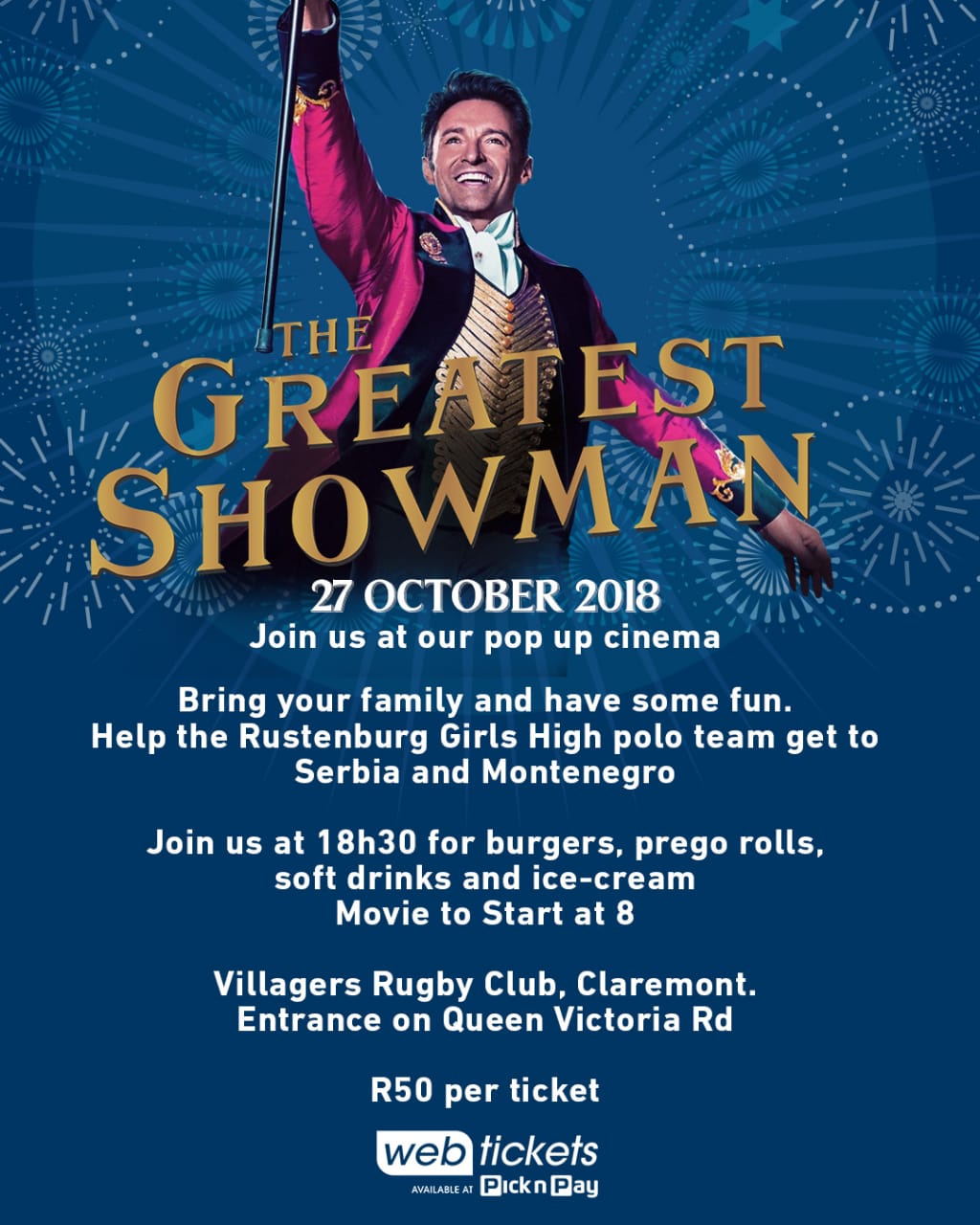 SPORTS FIXTURES FOR TERM 4:
WATER POLO KNOCKOUT TOURNAMENT: 12 & 13 October at Reddam Constantia.
Matches start at 15h00 on Friday and continue through to 15h00 on Saturday. 
The RGHS U14A; U16A and U19A Teams will be participating. 
SWIMMING GALAS – Term 4 2018
18 OCTOBER 
Combined Gala @ Rondebosch Boys' High 
25 OCTOBER 
Individual gala @ Herschel 
1 NOVEMBER 
Combined Gala @ SACS 
TENNIS MATCHES – Term 4 2018 
 
 
Week 1  
Teams 
Opponent 
Venue 
Friday 12 October 
1st & 2nd 
St Cyprians 
St Cyprians 
Tuesday 16 October 
3rd, 4th & 5th 
St Cyprians 
RGHS 
Week 2  
  
  
  
Tuesday 23 October 
4th & 5th 
Springfield 
Springfield 
Friday 26 October 
1st, 2nd, 3rd 
Springfield 
RGHS 
Week 3 
  
  
  
Tuesday 30 October 
4th & 5th 
Herschel 
RGHS 
Friday 2 November 
1st, 2nd, 3rd 
Herschel 
RGHS