Water Polo Tour Fundraiser Saturday 27 October: The Open Air Pop-up Cinema Night is taking place at Villagers Rugby Grounds. Tickets are R50 and available on Webtickets (available at PicknPay) OR directly from the Sports Office. Please support them and come and enjoy an evening out under the stars for the whole family.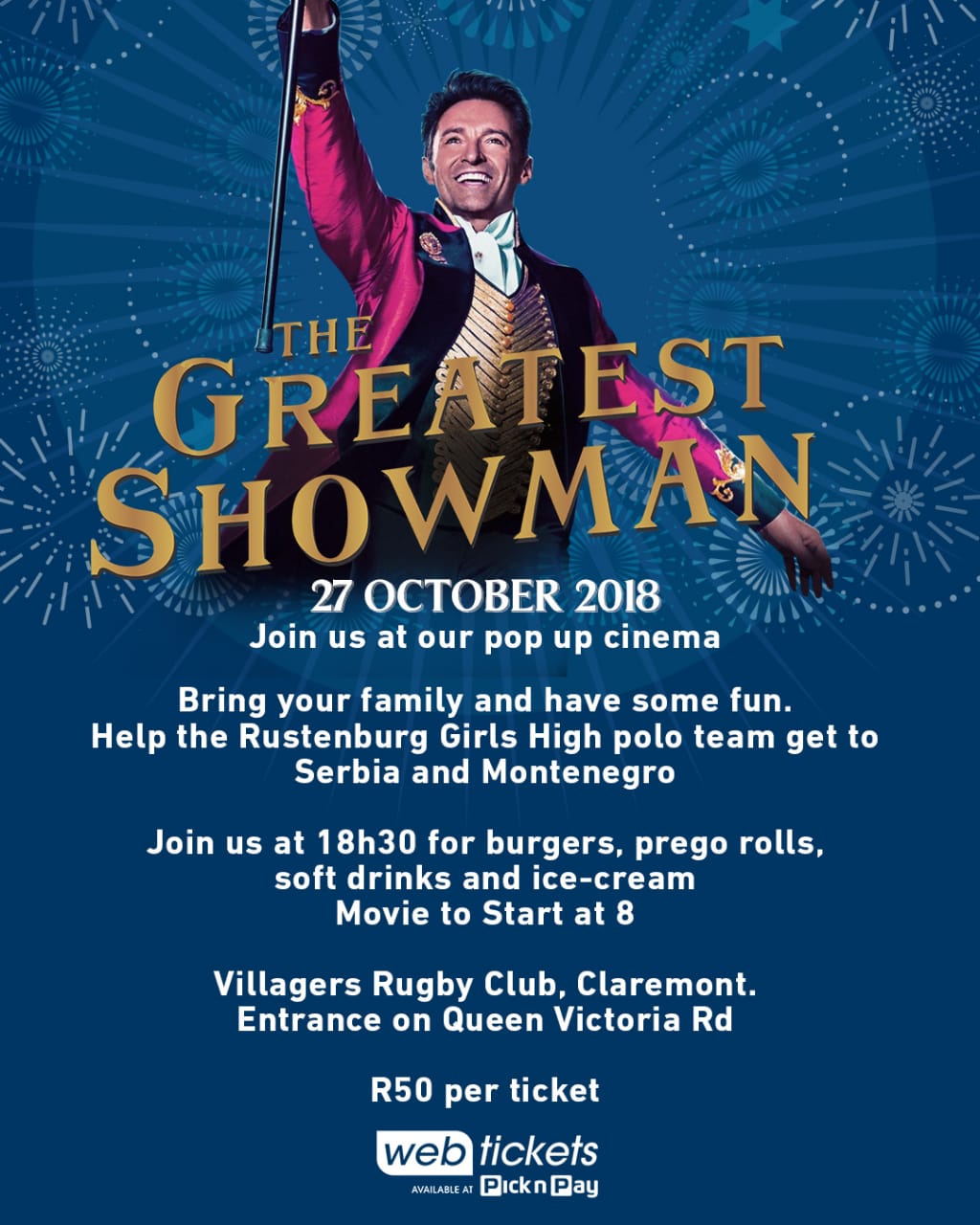 Sports Fixtures
| | | |
| --- | --- | --- |
| DATE | EVENT | VENUE |
| Friday 26 October | Water Polo matches | Wynberg Girls' High School – teams playing still to be decided |
| Sunday 28 October | Indoor Hockey tournament | Bellville Velodrome – 9am-3pm |
| Friday 2 November | Track and Field meeting | Rondebosch Boys' High School – 3-5pm |
| Friday 2 November | Touch Rugby tournament | RGHS |
SWIMMING GALAS 
25 OCTOBER
Individual gala @ Herschel
1 NOVEMBER
Combined Gala @ SACS
TENNIS MATCHES – Term 4 2018


Teams
Opponent
Venue
Week 2
Tuesday 23 October
4th & 5th
Springfield
Springfield
Friday 26 October
1st, 2nd, 3rd
Springfield
RGHS
Week 3
Tuesday 30 October
4th & 5th
Herschel
RGHS
Friday 2 November
1st, 2nd, 3rd
Herschel
RGHS
Saturday 3 November
Top 6 players
Mixed doubles round robin
RGHS
Cricket
Alida van der Merwe will be representing the WP Senior Women's Team this weekend when she plays the first official CSA fixture against North-West Province in Potchefstroom. Congratulations on your selection and good luck for the match.
Swimming Gala results
On Thursday our A Team swam in a gala hosted by Rondebosch Boys. We swam against 7 other schools and were placed second overall. Congratulations to all swimmers. Special mention must be made of Amy Worthington (Gr 9) who won the U16 Freestyle event and to the U14 medley relay team made up of Tyra Phipson, Anna Gray, Erin Daffarn and Rose Williamson (Gr 8s).
Tennis
This past weekend, Juliana Barrish (Gr 8) played in the Inter-Zonal tournament and Juliana's U14 team won the gold medals. Juliana also qualified as a top 8 player in the U16 Boland mini-series and has been invited to play in the Boland masters tournament in Strand  on 11-12 November. 
Congratulations on these fabulous results.
Water Polo Stayers Tournament
On 20 & 21 October RGHS participated in the Stayers Tournament hosted by Somerset College.
The 1st Team representing Rustenburg did us proud by winning the bronze medals.
In the pool matches the scores were as follows:
RGHS 4 Herschel 5
RGHS 4 WGHS 5
RGHS 10 Bloemhof 5
RGHS 8 Somerset College 2
Semi finals: RGHS 3 Herschel 4
Play off for third and fourth: RGHS 7 Springfield 2
Congratulations to the girls and their coach, Nicola Barrett, on this brilliant result.