Close-contact school sport has been suspended by the DBE with immediate effect. Please read the media release of 19 May here.
What does this mean for Rustenburg?
Rustenburg will continue with all sports practices as per the original Term 2 Sports programme. The practice sessions will be fitness and skills based and will not allow for any match practice to take place. All matches are suspended. We will continue to follow strict Covid19 Protocols.
With regards to Netball and the sharing of balls – the teams will continue to practice with balls. The balls and players' hands will be sanitised as frequently as possible.
Should you feel uncomfortable with the arrangements that we at Rustenburg have put in place in order to proceed with Sports practices please email the relevant Sports Staff to excuse your daughter from her Sports session.
The derby against Springfield scheduled for 21 and 22 May has been canceled.
School Sport News
Hockey
On 15 May, we had the pleasure of playing our second hockey fixture of the season. On a cold, wet and windy morning, we were still able to showcase some good hockey and achieved some wonderful results. Thank you to Wynberg Girls' High School for being wonderful hosts:
| | | |
| --- | --- | --- |
| TEAM | SCORE | Goal Scorers |
| U14A | 5-0 | Helen Bamford x 2, Tatum Malherbe, Ally Goulding and Isla Barbour |
| U14B | 4-1 | Emma Eagar, Grace Hallett and Paytonn Molyneux x 2 |
| U16A | 2-0 | Christy Augustine and Megan Wightman |
| U16B | 15-0 | Alex Arendse x 5, Othandwayo Melani x 4, Annie Malherbe x 2, Robyn Gordon x 2, Emma Naiker and Jocelyn Chen |
| U19A | 2-0 | Kelly Johnson and Nina vd Heyden |
| U19B | 1-1 | Taybah Williams |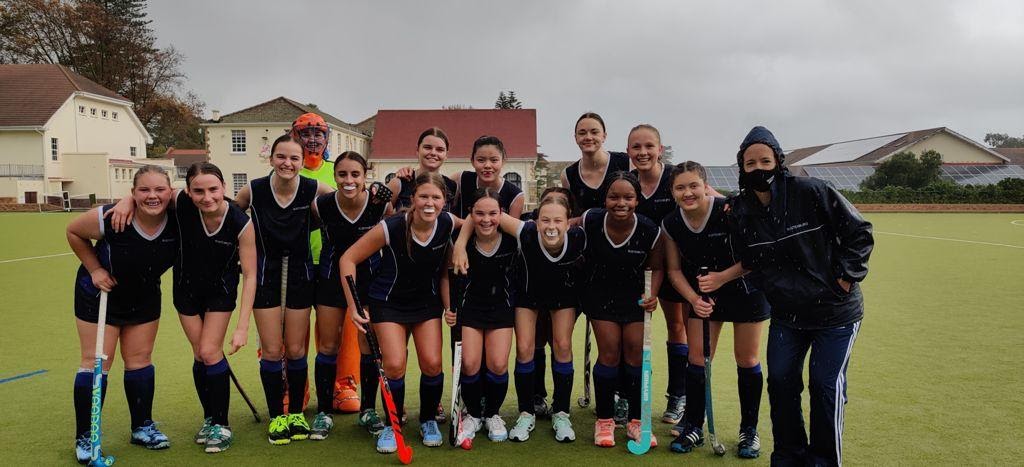 Netball
On 13 May Rustenburg hosted it's first Netball fixtures in over a year against Herschel Girls High School. It was amazing to welcome Herschel to Rustenburg and to see all the courts full of life. The first team game was streamed and is available on the Rustenburg Girls High Sports Instagram page (@RGHSSport).
The final results were as follows:
Date: Thursday 13 May
Venue: RGHS
Opposition: Herschel
Age-Group
RGHS Result
SCORE (RGHS – HERSCHEL)
U19A
LOST
21 – 33
U19B
WON
16 – 6
U16A
LOST
8 – 18
U16B
LOST
12 – 15
U16C
WON
15 – 10
U15A
LOST
12 – 17
U14A
LOST
9 – 19
U14B
LOST
5 – 7
U14C
WON
16 – 8
Squash
Our 1st and 2nd Squash teams were in action on Monday. Our players hosted Wynberg and Westerford at our home venue for the season, Villagers Club.
Our 1st Team played against Wynberg. The results were as follows:
Congratulations to Nicole Bransby (Grade 12), Emma Phillipson and Amy Basson (Grade 11s) on winning all their games.
Our 2nd Team played against Westerford. The results were as follows:
Non-School Sport
Triathlon
Two RGHS learners participated in the Blue Lagoon Triathlon held at Mykonos, Langebaan this past weekend.
The distances they had to complete were 500m swim; 20km cycle and 5kn run. Congratulations to both these athletes:
Allegra Smith (Grade 11) placed fourth in the 16-17 age group in a time of 1:48.43
Sarah Irwin (Grade 12) placed third in the 17-18 age group in a time of 2:15.16