Water Polo Tour Fundraiser Saturday 27 October: The Open Air Pop-up Cinema Night is taking place at Villagers Rugby Grounds. Tickets are R50 and available on Webtickets (available at PicknPay) OR directly from the Sports Office. Please support them and come and enjoy an evening out under the stars for the whole family.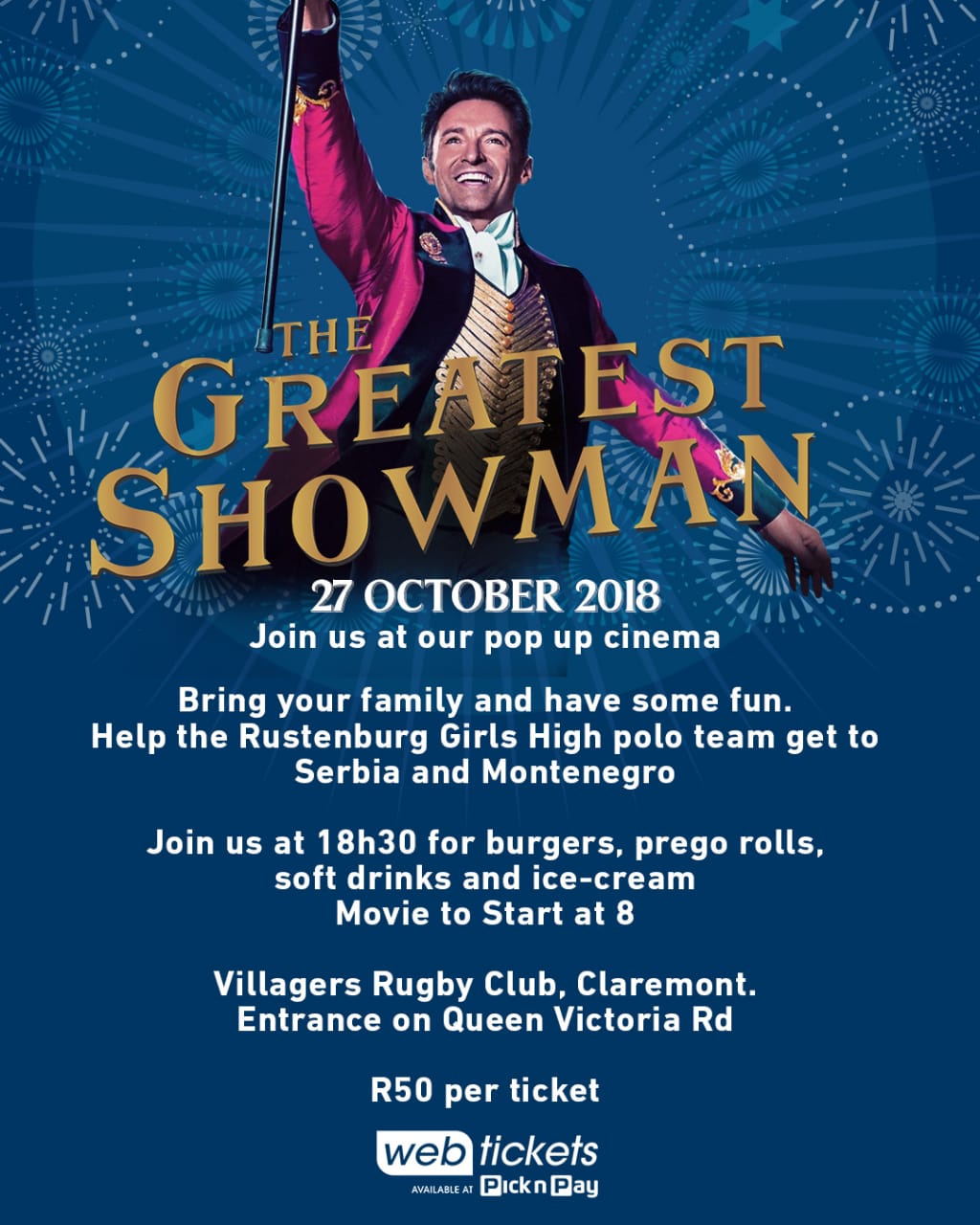 Sports Fixtures
| | | |
| --- | --- | --- |
| DATE | EVENT | VENUE |
| Friday 26 October | Water Polo matches | Wynberg Girls' High School – teams playing still to be decided |
| Sunday 28 October | Indoor Hockey tournament | Bellville Velodrome – 9am-3pm |
| Friday 2 November | Track and Field meeting | Rondebosch Boys' High School – 3-5pm |
| Friday 2 November | Touch Rugby tournament | RGHS |
SWIMMING GALAS 
25 OCTOBER
Individual gala @ Herschel
1 NOVEMBER
Combined Gala @ SACS
TENNIS MATCHES – Term 4 2018


Teams
Opponent
Venue
Week 2
Tuesday 23 October
4th & 5th
Springfield
Springfield
Friday 26 October
1st, 2nd, 3rd
Springfield
RGHS
Week 3
Tuesday 30 October
4th & 5th
Herschel
RGHS
Friday 2 November
1st, 2nd, 3rd
Herschel
RGHS
Saturday 3 November
Top 6 players
Mixed doubles round robin
RGHS
Tennis
Results of friendly matches played – RGHS vs St Cyprians
Friday 12 October – matches played @ St Cyprians
1st Team lost 22 – 43
2nd Team won 32 – 25
Tuesday 16 October  – matches played @ RGHS
3rd Team lost 38 – 40
4th Team won 31 – 24
Water Polo
WP SCHOOLS WATER POLO CAPPING CEREMONY
The capping ceremony for our Water Polo players who have been selected to a Western Province team will take place from 18h15 at Rondebosch Boys' High School on Monday 22 October. We once again congratulate the following players:
U14A
U14B
U15B
Hannah Hillman
Jaime Kelly
Chloe Sampson
U16A
U16B
Madi Beley
Rachel Doms
Kayla Henry
U19B
Hannah Schaefer
Georgia Hill
WATER POLO KNOCKOUT TOURNAMENT
On 12 & 13 October RGHS participated in the Knockout Tournament at Reddam Constantia. Unfortunately all 3 of our Teams were 'Knocked Out'.
Results of the various age-groups are as follows:
U14s:
Vs Bloemhof – RGHS won 15-0
Vs Herschel – RGHS lost 1-3
Vs Springfield – RGHS lost 1-2
U16s:
Vs Bloemhof – RGHS won 6-4
Vs Reddam U15 – RGHS lost 1-10
Vs Somerset College – RGHS won 4-1
Semi final vs Reddam U16 – RGHS lost 1-16
U19s
Vs Westerford – RGHS won 3-2
Vs Somerset College – RGHS lost 2-5
Vs Herschel – RGHS lost 1-5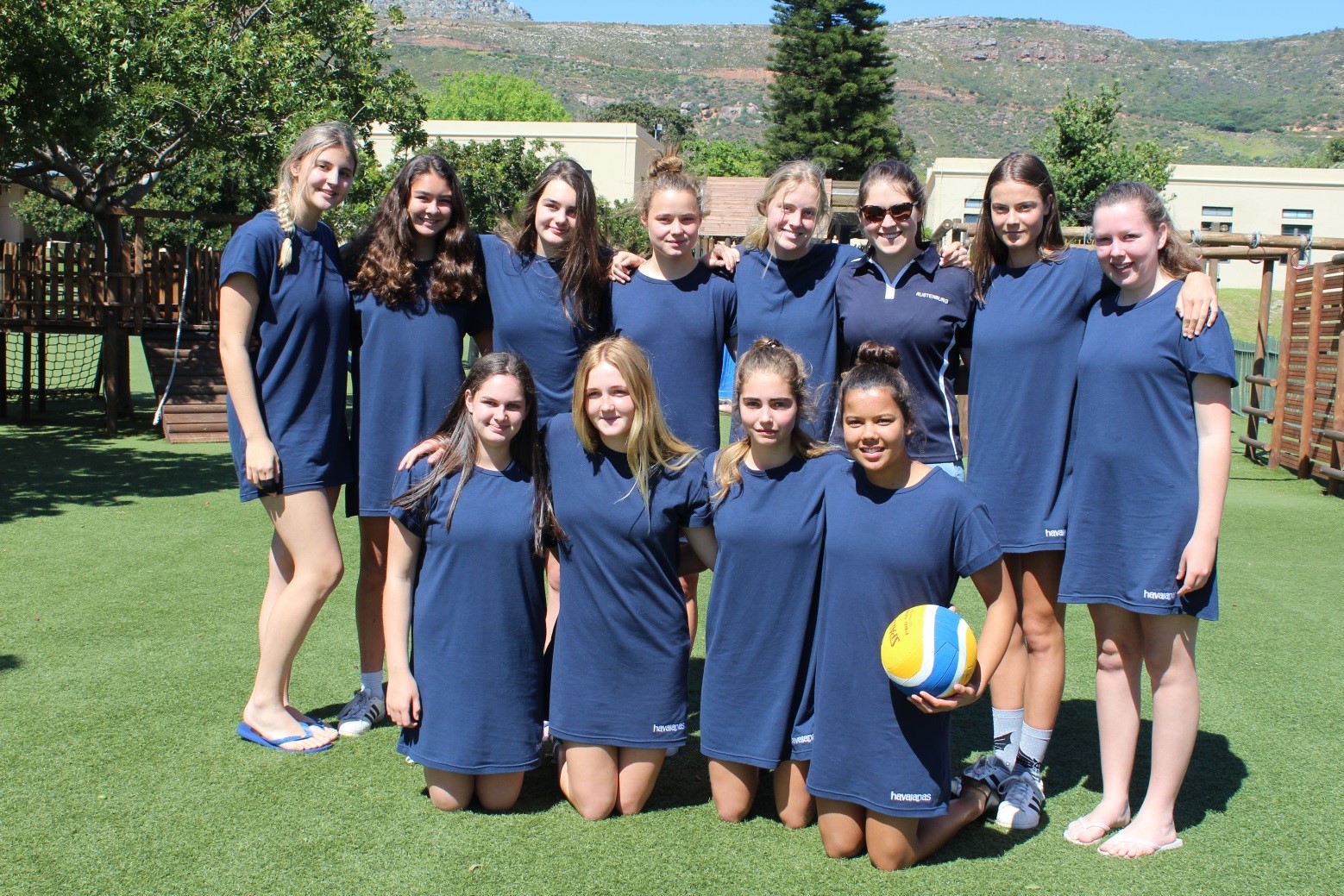 Non-School Sport
Rowing
Senior and Junior Rustenburg  girls, outdid themselves and won several gold medals in various events at the Knysna Regatta this past weekend. Morgan Prins, Grade 11, has been elected the PGRC (Peninsula Girls' Rowing Club), Club Captain. Congratulations on this achievement.
The girls involved are Morgan Prins, Amber Wilson (Gr 11), Abbi Cohen (Gr 10), Kirsten MacArthur (Gr 9), Amy Basson (Gr 8) and Danielle Henry (Gr 8).
The girls participated with boys' and girls' schools from the Eastern Cape, Gauteng, and the Western Cape.  They represent PGRC which is made up of a combination of girls from all the high schools in the Peninsula.