The term ahead is busy with PGSGU tournaments.
Please diarise the following dates:
PGSGU SQUASH – Friday 16 August @ WPCC
PGSGU CROSS COUNTRY – Friday 23 August @ RGHS
PGSGU U14, U16 & U19 NETBALL – Saturday 24 August @ RGHS
PGSGU U14 & U16 HOCKEY – Friday 30 August @ Wynberg Girls' High School
PGSGU U16 & U19 HOCKEY – Saturday 31 August @ Wynberg Girls' High School
Friday 16 & Saturday 17 August – RHENISH DERBY DAY – All HOCKEY & NETBALL Teams will be playing matches against RHENISH @ Rustenburg (times not yet finalised).
TWO RGHS Soccer Teams will also play matches at RGHS on the Saturday.
CURRENT SPORT NEWS
HOCKEY
The RGHS 1st Hockey Team participated in the U18 Cape Town Festival from 10-14 July.
A tournament report written by Rebecca Bysshe (Grade 12) follows:
"Our first hockey team's favourite tournament, the U18 Cape Town International Schools' Festival, took place this past week from Wednesday to Sunday. The tournament is held at various venues all over the city, including our own astroturf. Matches are played during school hours and often the school comes down to the Astro to support our girls playing, which is definitely a highlight of the tournament. The tournament is great because matches are played against teams from all over South Africa, and also teams from the UK, Namibia and Zimbabwe. We do not play many of these teams as they are not in our league, which is beneficial in gaining experience and developing as a team. We played our final match on Sunday, resulting in 8th place out of 24 teams. The tournament was great fun and enjoyed by all the girls".
MATCHES vs FAIRMONT 19 and 20 JULY:
| | | | | | |
| --- | --- | --- | --- | --- | --- |
| DATE | DAY | TIME | TEAM | OPPONENT | VENUE |
| 19-Jul | Friday | 18h45 | U19A | Fairmont | RGHS |
| 19-Jul | Friday | 16h20 | U19B | Fairmont | RGHS |
| 19-Jul | Friday | 17h20 | U16A | Fairmont | RGHS |
| 19-Jul | Friday | 15h30 | U16B | Fairmont | RGHS |
| 20-Jul | Saturday | 08h50 | U16C | Fairmont | RGHS |
| 20-Jul | Saturday | 08h00 | U16D | Fairmont | RGHS |
| 20-Jul | Saturday | 10h30 | U14A | Fairmont | RGHS |
| 20-Jul | Saturday | 11h30 | U14B | Fairmont | RGHS |
| 20-Jul | Saturday | 09h40 | U14C | Fairmont | RGHS |
| DATE | DAY | TIME | TEAM | OPPONENT | VENUE |
| 20-Jul | Saturday | 09h00 | U19C | Westerford | Westerford |
NETBALL
We wish the RGHS 1st Netball Team and their coach all the best as they compete in the "Bellville Club Tournament" on Saturday 20 July.
Result Machiya (Grade 10) represented the U16 Doves CTHSN (Cape Town High School Netball) team in Wellington during the holidays from 4-6 July. The team placed 4th overall.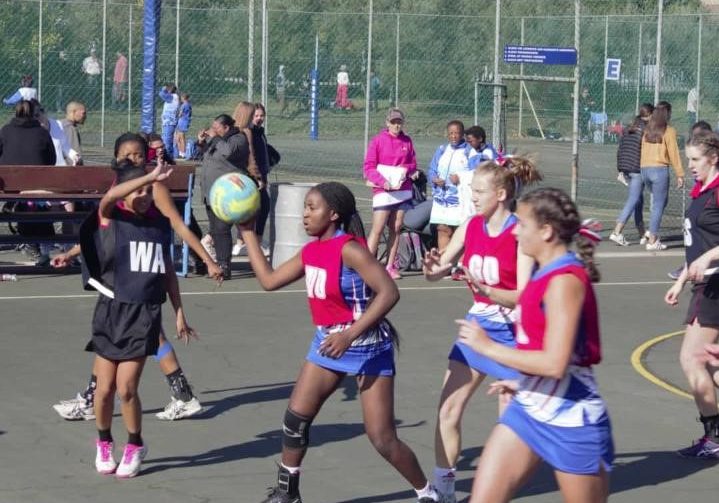 SWIMMING
Jenna Renecle (Grade 8) qualified to swim in two galas during the school holidays:
The Cape Town Aquatics Short Course Championships where she was placed as follows:
1st – 100m Breaststroke
2nd – 100m Freestyle
2nd – 200m Individual Medley
The Western Cape Aquatics Short Course Championships where she swam in the following events: 400m, 200m, 100m and 50m Freestyle; 200m and 100m Breaststroke.
Congratulations on these excellent results, Jenna.
HORSE RIDING
Arwen Dumbrill (Grade 9) and her equestrian partner, Vaderlandsche SportSch, won the Junior EM 2019 Dressage South Africa National challenge. Congratulations on this fantastic achievement.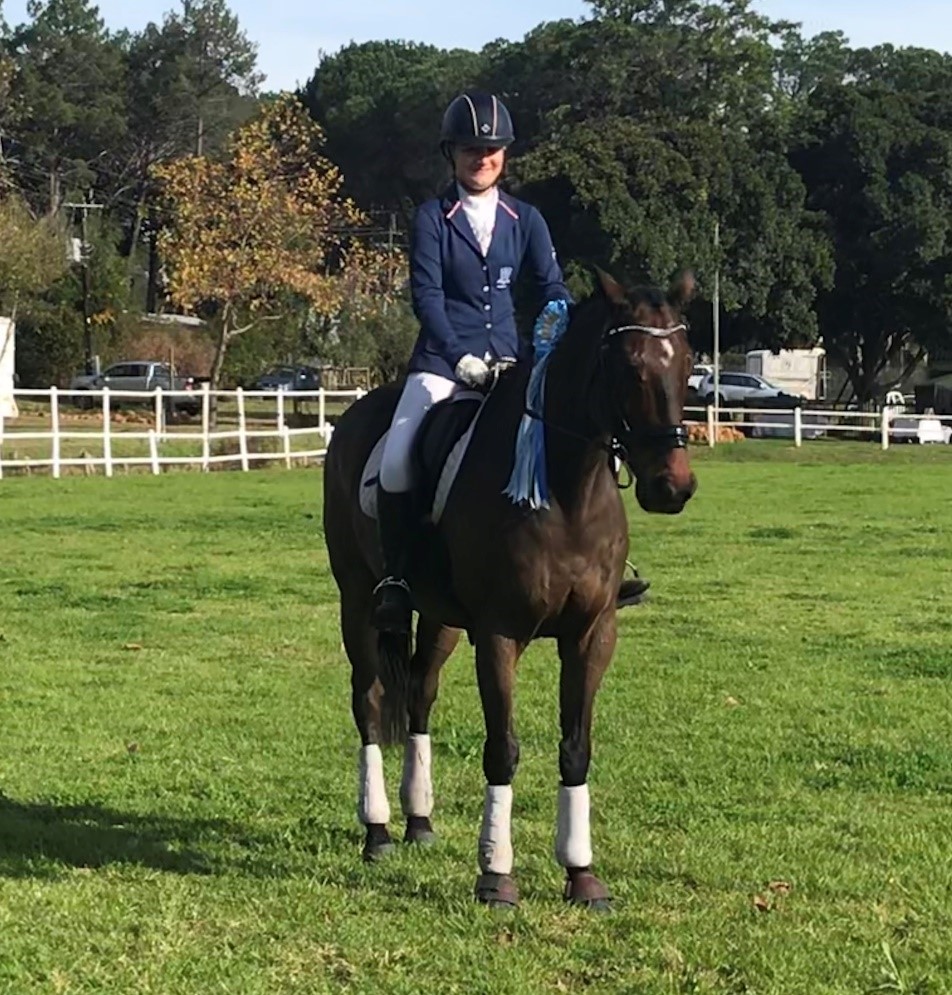 DANCING
A rising star, Bella Francisco (Grade 8), is an avid dancer, particularly Scottish dancing (Highland Fling, Sword Dance, Sean Tribbeus, Reel, Scottish Lilt, Flora McDonald, Sailors Hornpipe, Irish Jig).  In 2018, Bella represented Western Province at the Inter-provincials in Johannesburg.  The Inter-provincials only happen every 2 years. 
In June 2019 (being a non-inter-provincial year) they held the most important competition of the year in the Western Cape called the HDA (Highland Dancing Association). Bella won all the trophies for her category (Intermediate) in both the sections on offer, the Highland trophy and the National trophy. Bella won six medals. She also came 2nd for the Presentation Shield. This is chosen by judges and given to a dancer in any category that they think presented their dances the best.
Congratulations to Bella on these brilliant achievements and on her commitment to the many hours of training required to reach this level. Rustenburg is very proud of you.
ROWING
Following their achievements this past season, Amber Wilson and Morgan Prins (both Grade 12s) were awarded Western Province colours for rowing.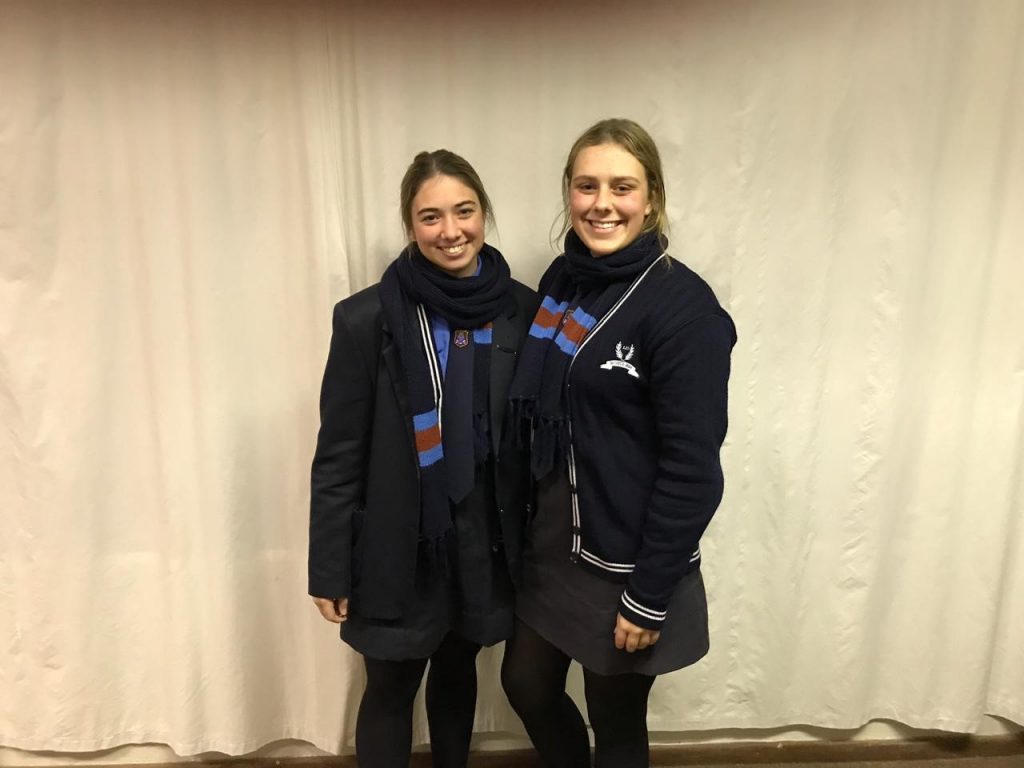 RUGBY – BALL GIRLS
On Saturday Jodi Bouman-Hughes (Grade 9) and Jade Lawson (Grade 12) were on duty at DHL Newlands for the DHL Western Province vs Blue Bulls game.
Jodi was a ball girl while Jade was on water duties for the match referee.