There are a few changes to the Sports Term 4 time table:
Water Polo times:
U19A & U16A @ SACS
Tuesday: 19:00 – 20:30
Thursday: 16:30 – 18:00 (no longer on a Friday afternoon)
U16B @ Pinelands High School
Tuesday: 17:30 – 19:00
Thursday: 18:00 – 19:30
U19B @ Pinelands High School
Tuesday: 18:00 – 19:30
Thursday: 17:30 – 19:00
Water Polo Update:
Our 1st Water Polo Team are currently playing in a round robin tournament on Monday evenings at WBHS:
14 October – vs Invitation team @ 5:45 & Westerford @ 6:45 pm
21 October – vs Reddam @ 6:15 pm
28 October – payoff game @ 5:15 pm (tbc)
NEW: Social Water Polo @ RGHS – Wednesdays 16:15-17:15
Sport News
Indoor Hockey
Congratulations to the following RGHS players who have been selected to play in the following teams at the Indoor Nationals Hockey Tournament in Cape Town in December:
U14:
SEALS Team – Lisa Penney and Jodie Blows
SHARKS Team – Alhaan Emeran
SUNBIRDS Team – Robyn Biccard; Ashleigh Dixon and Ashleigh Rix
Reserves: Amber de Villiers and Robyn Gordon
U16:
SUNBIRDS Team: Azrah Dick and Rachel Noyce
U18:
SHARKS Team – Nika Hofmeyr and Gemma Watermeyer
Good luck to the following girls who will be representing RGHS at the PSI Indoor Tournament on Sunday 13 October at the UCT Sports Complex:
Gemma Watermeyer; Nika Hofmeyr; Tyra Ingold; Azrah Dick; Josie Malherbe; Rachel Noyce; Alhaan Emeran; Amber de Villiers; Jodi Blows; Lisa Penney; Sophie McDonald (GK)
Tennis
Congratulations to the following Grade 8s who have been selected to the WP U14 zone tennis teams to participate in the Cape Town Inter Zone tournament:
Sienna Syndercombe; Lisa Penney; Robyn Gordon and Megan Smith is a reserve.
Wishing you girls all the best as you play for an invitation to the CT tennis trials 29 November – 2 December.
Water Polo
Congratulations to our 1st Team who placed 6th in the Mackenzie Cup hosted by Reddam from 20 to 22 September. Top goal scorers: Georgia Hill (15) (Grade 12) and Hannah Hillman (8) (Grade 10).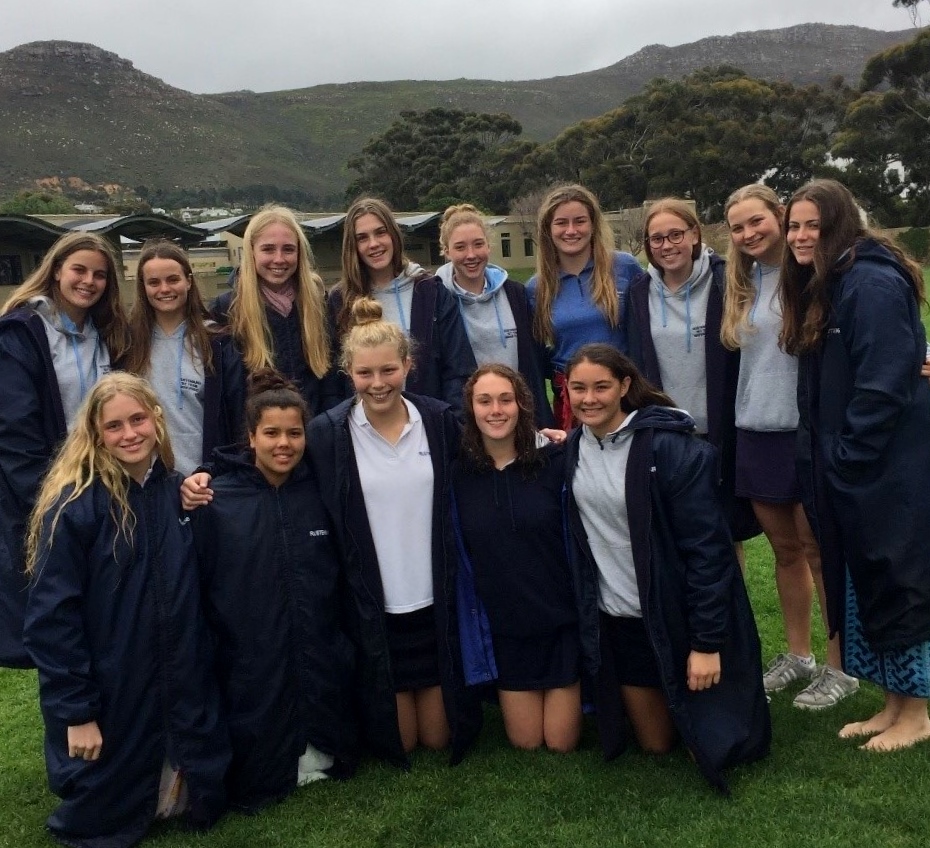 Water Polo Capping Ceremony
On Tuesday 15 October the following girls will enjoy their WP Water Polo Capping ceremony. We congratulate them all once again on their selection to the WP Team.
U19B Madison Beley
U16A Hannah Hillman
U16B Jaime Kelly; Chloe Sampson; Robyn van Zijl
U15B Anna Gray; Rose Williamson
U14A Stella Lazarus
Non-School Sports
Angling
Congratulations to Karla Rautmann (Grade 8) and her fellow U16 WPDSAA team members, Divan Burger and Christof Dahl, for winning the silver medal in the junior division of the Kleinbaai Bottom Fish Inter-Provincial held in Kleinbaai on 24 and 28 September 2019.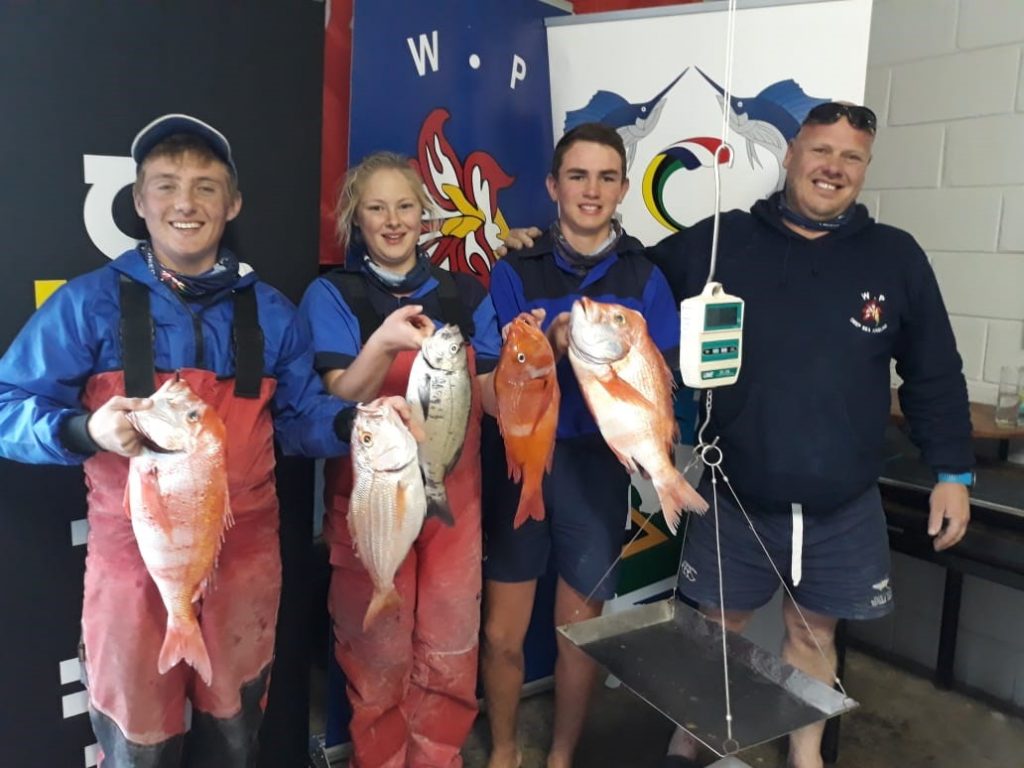 Dancing
Skye Waters (Grade 8) participated in the regional TDA MOVE Dance Competition on Saturday 14 September and qualified 2nd for the Western Cape in the 13 – 14 bronze category. She then danced in the finals at the national competition on Sunday 22 September and was declared national winner of the 13 – 14 Musical Theatre Lip Sync category. Congratulations on these excellent results, Skye.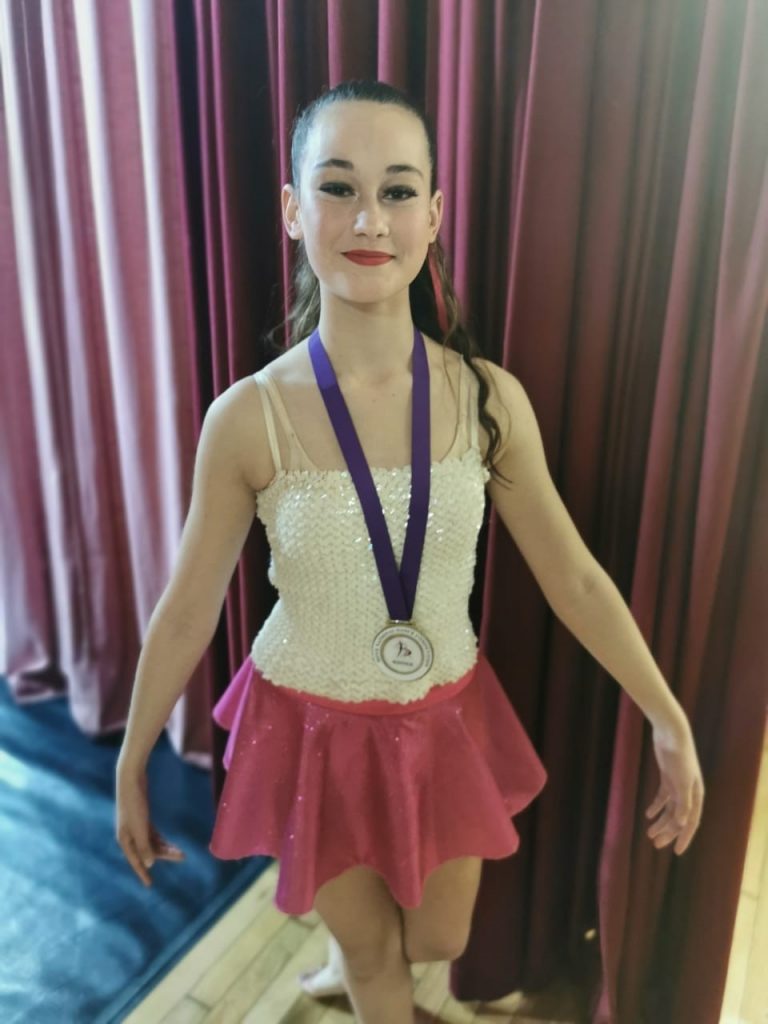 Rugby Refereeing
During the recent school holidays Jade Lawson (Grade 12) travelled to Mauritius to referee in the 7th Annual Vision Sports 7s rugby tournament. This year was the first year that they included girls to referee in this particular tournament.
Jade refereed the U13 boys' games and the girls' friendly games. She also had an awesome opportunity to referee a touch rugby game!
Jade said: "It was such an amazing experience and so many friendships were made stronger with many memories shared."