Sport officially started on Tuesday 10 November. We hosted 20 Grade 8s and 9s on the new "On the Move" walking/running route on campus. The 1.1km route was completed 3 times by the runners with various water breaks, mini stops and challenges along the way. We look forward to growing this activity to improve the aerobic fitness of all who participate. Fast 5s, Indoor and Outdoor Hockey and Tennis sessions also started this week.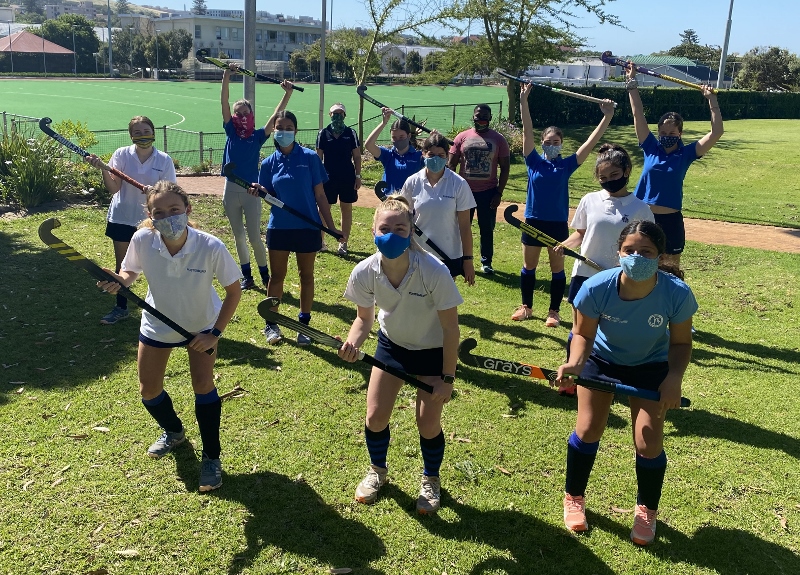 Individual Achievements
Tennis: Juliana Barrish (Grade 10)
Juliana played in the U19 WP school tennis trials this past weekend and won all her matches, which puts her at number 1 in the province. Congratulations on this excellent achievement, Juliana.
Vivienne Banks (Grade 10)
We are proud to be associated with the Ons Plek fun run by way of a current Grade 10 learner, Vivienne Banks. Vivienne is a Scout and is organising this event as part of her Springbok Community Service Fundraising project.
This is what Vivienne has to say:
"The objective for this project is to raise funds and awareness for Ons Plek Projects. I am aiming to raise at least R3000 once expenses have been subtracted. This money will go towards supporting a teacher at one of their projects in Philippi for a month. "Ons Plek meaning Our Place, is the only residential Child and Youth Care Centre in Cape Town that specialises in developmental and therapeutic intake services for girls who have lived, worked or begged on the streets of Cape Town." www.onsplek.org.za.
One of the Ons Plek homes is situated just up the road from where I live, and we have donated clothes and other items to them for many years. I really admire the work that takes place at Ons Plek and I would like to continue supporting it so that it might be possible for those girls to have some of the experiences that I so often take for granted. This will also give my patrol, the Sables, and the Kestrel patrol an opportunity to learn new skills."
Please see the flyer below and support Vivienne in this very worthwhile cause.