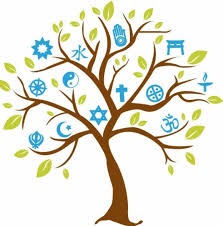 At Rustenburg, pupils, staff and families celebrate a wide variety of religious festivals and, as there have been many religious holidays recently, we wanted to learn more about them and to honour them as well.
Hanuman Jayanti is a prestigious Hindu holiday that took place on 19 April. This holiday celebrates the religious festival of Lord Sri Hanuman's birthday who is immensely venerated by all Hindus.
He is believed to be the Monkey-God and is represented by a monkey face and even a tail! On this special day, devotees of Hanuman seek his protection and blessings. They worship him by presenting offerings in local temples. In return, they receive gifts such as flowers, fruit and sweets from priests. The celebrations involve fun and lively singing of hymns and devotional songs called bhajans. Hanuman is a symbol of strength and energy. His godly powers allow him to form at any will, move mountains, seize the clouds and protect from evil; thus the importance of this holiday. We hope all our Hindu families enjoyed this festival!
A month of peace, strength and faith is beginning soon. This tranquil month is the month of Ramadaan. It is much more than a month where followers of Islam fast from the sunrise (fajr) to sunset (maghrib). It is a time that promotes self-control, good-heartedness and faith in Allah (SWT). Ramadaan Kareem to everyone.
This past weekend many of our Rustenburg Girls and community celebrated Easter. This period of time signifies a variety of celebrations and activities. For many, this holiday is symbolic of time spent with family celebrating the death and resurrection of Jesus Christ. Here are two interesting facts about Easter that not many people know:
The art of painting eggs is called pysanka, which originated in Ukraine.
An estimated $14.7 billion is spent in total for Easter in the USA every year. Happy Easter to everyone who celebrated!
Pesach (Passover) commemorates the story of the Exodus, when the Israelites were freed from slavery in Egypt. It is a celebration of birth and rebirth. It is celebrated for seven to eight days by the Jewish faith. This year Pesach began on Friday, 19 April and ends in the evening of Saturday, 27 April. A Seder plate is prepared which is filled with five or six foods which each have a symbolic meaning. There are also foods which are avoided, such as no fermented grains being eaten, so Matzo is eaten instead. Chag Sameach!
Article by Rebecca Bysshe