Our school a offers a variety of opportunities to get involved in wider the community. One of these opportunities is the President's Award which pushes those who take part out of their comfort zones and teaches new lessons.
The President's Award for Youth Empowerment (TPA) is the Duke of Edinburgh's International Award in South Africa. They are one of South Africa's leading youth achievement awards offering young people aged 14-24 the opportunity to develop character, discover their purpose and determine their future to contribute towards building a great South Africa.
Hannah Schaefer (Grade 12) was awarded GOLD this year. Isabella Elario, Mila Guerrini, Ashleigh Noyce (Grade 12s) and Megan de Villiers (Grade 11) all got SILVER this year.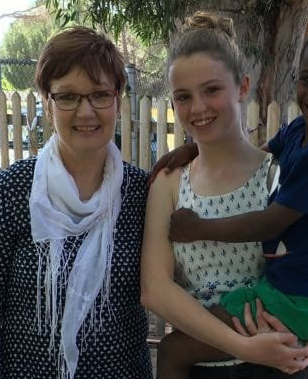 A member of the RGHS Public Relations Team asked Megan about her experience:
Megan de Villiers has recently been awarded the prestigious SILVER award, the second of the three levels of the President's Award.
When asked about why she decided to take part, she said: "I thought it would be a really good way to get me more involved in different aspects of school life and my community, and push me out of my comfort zone, which it really did."
Although she thoroughly enjoyed the process, she said it definitely came with some challenges. She also had to remind herself of the bigger picture and to change her attitude to find enjoyment in whatever it was she was doing.
Her best experience fell within the service component where she volunteered at a safe house called Miracle Kidz every Saturday morning for about six months. Throughout that time, watching the kids grow and mature over that time as well as helping them with daily chores and schoolwork and just building relationships with them, was extremely rewarding for her. She added that once you experience something like that, you really understand how valuable it is to give up your time for the benefit of others.
To all of those considering signing up for President's Award, Megan urges: "Go for it! Yes, it does take a lot time and effort, but you learn so much about yourself and such valuable life lessons, skills, dedication, commitment and selflessness. It's an experience you'll never regret." 
If you'd like to find out more about President's Award speak to Ms Ryan or visit their website https://presidentsaward.co.za/