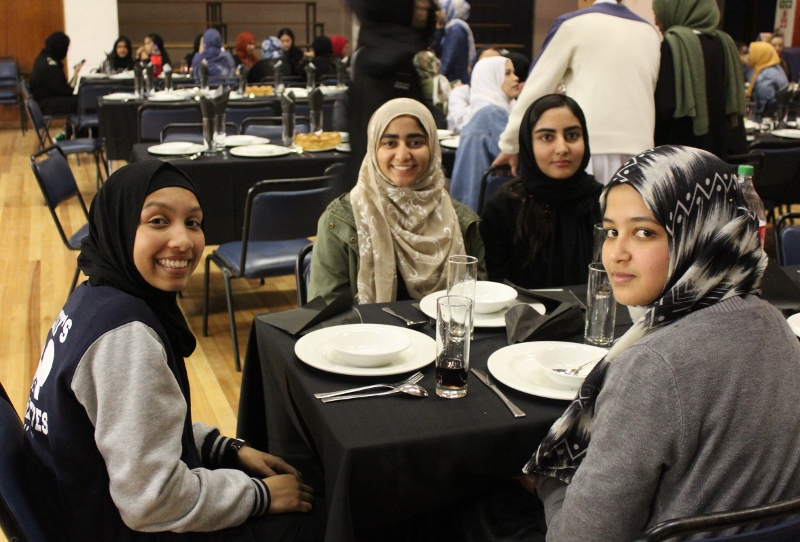 The Muslim Student Association Dinner took place on the 20th of June. Read more about the experience of a non-Muslim student who attended the celebration:
"On the 20th of June, I attended the annual MSA dinner held in the Kemp Hall. Even though I am not Muslim, I felt very welcomed by everyone. It wasn't compulsory but I wore a Salaah top and head scarf which my friend brought for me so I fitted in with everyone.
There was a massive turnout – boys from various schools were invited as well as many teachers. The night began with maghrib, which is prayer and was done on the stage. Next, dinner was served; although I found it very spicy, which was a source of great entertainment for all my Muslim friends, it was delicious. We had a three course meal that consisted of soup and naan, pasta with chicken and ice-cream for dessert, all for R75 a ticket. Another prayer was done after dinner, followed by a speech done by our very own Yusra Sablay and Zahra Mohammed.
It was a wonderful night spent celebrating Islam and getting to know the religion and culture better. I learnt more about the customs of Islam, especially about the prayers, fasting and dress code. We also spoke a lot about modern Islam and how it has evolved to accommodate lifestyles in a modern society like ours."
By Rebecca Bysshe
Photo by Saarah Walele.