Jumping castles, face paint, soccer and bowling are just some of the exciting activities that were lined up for the visiting children at the MSA Fun Day.
Fun Day is one of the most anticipated events of the Muslims Students' Association (MSA). Students from Westerford, Rondebosch, SACS, Wynberg Girls', Wynberg Boys' and San Souci come to the event, hosted annually by Rustenburg.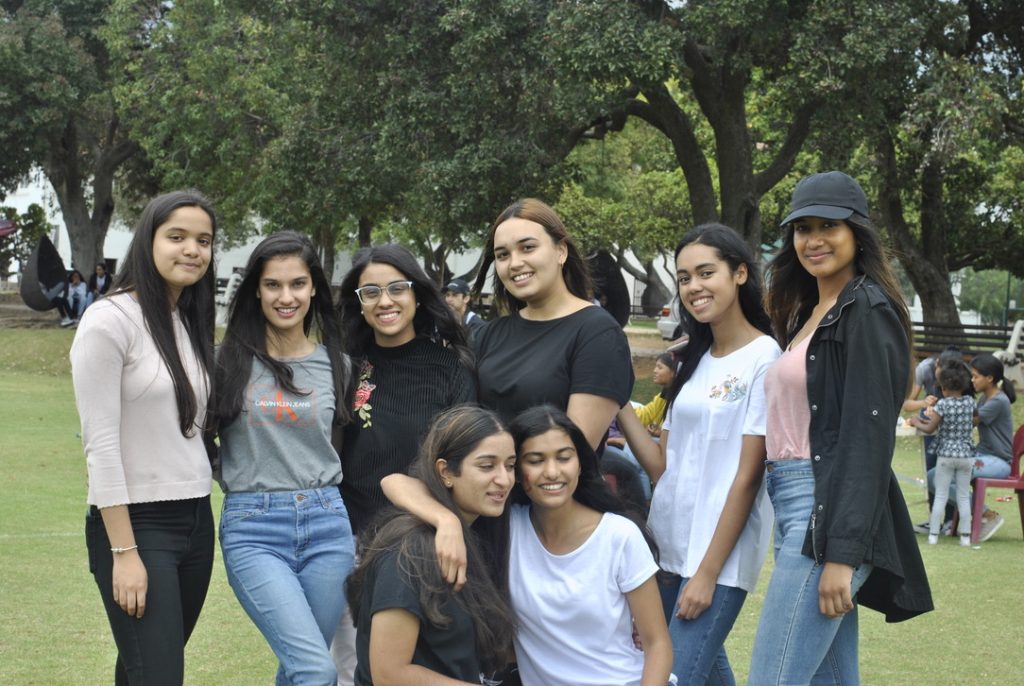 This year's event, which was held on 2 March 2019 at Rustenburg was slightly different from previous years. Due to a mix up of dates, the children of Klipfontein Primary were unable to attend the Fun Day. The Head and Deputy of the MSA Society, Haneen Pohplonker and Amina Dhansay respectively, however, speedily made a plan.
They organised for the children of the St George's Orphanage to come for the afternoon. This was the children's first time attending a Fun Day. I was fortunate to spend time with a young girl named Jodine. She was ecstatic when she saw the jumping castle and hurriedly took off her shoes to begin playing. She also enjoyed playing soccer, getting her face painted and painting others' faces. The children enjoyed hot dogs, cool drinks, chips and ice lollies.
Haneen Pohplonker had the following to say about the event: "The biggest reward was seeing how much the kids enjoyed themselves. It was definitely worth all the effort as the children were extremely excited due to it being an unexpected event for them. I felt that even though we had so much to give to them, I took so much from the event as the children were really heart-warming. Planning the event, taught me extremely important life skills and I'm grateful for the opportunity. Despite the hiccups, I thoroughly enjoyed my last Fun Day."
The event was a success and a big thank-you must go out to Ms Rabeh, the MSA Society and all the learners who were involved in the event and assisted in giving the children a day that they will always remember.
Article by Zaina Abrahams
Photo: Iman Cassiem