Mahomed Latiff
Mahomed Latiff is currently the chairperson of the SGB.
"I have been a parent at the school for 4 years with daughters Saar-rah in Grade 12 and Imaan in Grade 9. I have been a member of the SGB for two years, as a co-opted member, assisting the school with policy development and legal support. I am an admitted attorney with a Masters in law and I specialise in tax law at the South African Revenue Services, Litigation Unit.
As a parent I am hoping to inspire my children to not only seize the opportunities that a quality education brings, but to also seek to apply those skills in the service of others in whatever form or forum, large or small and to appreciate the simple legacy of striving to leave a place better that we found it."
Yagyah Adams
Yagyah graduated from the University of the Western Cape in 1991 with a degree majoring in Psychology and a minor in Political Science. He completed his Higher Diploma in Education in 1992. After graduating, Yagyah dedicated his first decade of work to the Muslim Judicial Council. He worked in family mediation, problem solving and conflict resolution. His experiences at the MJC sensitized his approach and educated him with regards to proper communication, conflict resolution and poverty alleviation.
He initiated and became involved in several community activities where he operated in different profiles, amongst others, Editor of a community newspaper; Researcher and writer for the radio station "Voice of the Cape" and Project manager in several poverty relief projects in which included Malawi as well as Albania.
In 2000 he started his political career as a Councillor with the City of Cape Town. He served as deputy chairman of the Corporate Service Portfolio and the Skills Audit committee from 2000 – 2003. In 2006 he worked in the Department of the Premier in the Directorate: Communications, Conceptualization and Research, Sub Directorate: Marketing, Design and Brand Management. Since 2010 Yagyah returned as an independent Councillor in the City of Cape Town
Since 2016 he is serving as the Chairman of the Municipal Public Accounts Committee of the City of Cape Town (MPAC). He was unanimously elected and supported by all the political parties in Cape Town due to his historical reputation for being fair and independent and even-handed to be chairman of MPAC. Yagyah has a daughter in Grade 9 and another who matriculated in 2020 with 5 distinctions from RGHS. Yagyah has been elected as the Deputy Chair of the SGB and a member of the Finance Committee.
Bahijah Hashim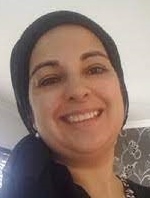 "My name is Bahijah Hashim, and I am accomplished and versatile CA with a strong ability to lead and motivate people. I am married with three kids, two daughters at Rustenburg in Grade 8 & 11 and a son at Forres Preparatory School. I am very family orientated and we enjoy traveling together and exploring new and exciting restaurants.
My career spans several years, both in and out of audit. I started my career at EY (Ernst & Young) as an articled clerk, with clients spread across Oil & Gas, Retail, Financial Services and Education. Post articles, I had a two-year contract with EY in the Cayman Islands focussing mostly on hedge fund audits. I returned to SA taking up a manager position and later a senior manager position in Assurance Audit. I left EY in 2013 and joined BP as the Credit Risk & CDD (counter-party due diligence) manager and in 2016 moved on to head up Financial & Statutory Reporting. In 2018 I had the opportunity to move to UCT and am currently the Director of Internal Audit.
I previously served as a trustee member of the BP Medical Aid Society and held the role of Chairperson of the BP Medical Aid Society Audit Committee. I am currently a member of the Genesis Audit Committee.
I am a strong supporter of good sound governance, and I believe my skills, knowledge and experience will be beneficial to Rustenburg ensuring good sound policies and procedures are in place and that there is fairness and transparency in the implementation thereof. I strongly advocate that the SGB supports the school in governing and managing their finances and resources in the most efficient manner. I have welcomed the role of Treasurer and look forward to taking on a second term."
Fatima Adam
Fatima Adam, mother of Naadirah in Grade 11, was elected as SGB member. Fatima is in Human Resources, serving the Faculty of Health Sciences at UCT. Fatima has a degree in Human Resources with more than 12 years experience in the HR field, serving in the Financial Services, Media and Advertising industries.
Fatima was a SGB member of Pinehurst Primary School, overseeing the HR committee and is currently serving as a Board member at an NGO, Cape Town Child Welfare, where the key focus is to promote the well-being of children. Her areas of expertise to name a few is: Employee Engagement, Recruitment and Selection, People Development and Coaching.
She is passionate about education and empowering young minds.
Marion Smallbones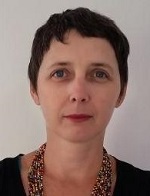 "I'm a new Rustenburg parent, my daughter is in Grade 8. As a family, we're really enjoying being part of the school and appreciate the hard work and commitment of all staff members, which is evident daily. I'm keen to offer my time and skills in supporting the school and in particular, its vision for transformation and in creating a school where everyone belongs and is valued.
I've worked in education my whole life and it's what I'm most passionate about. I started out as a teacher and then spent a number of years as an education publisher, I now work as an independent consultant mostly in the area of educational research and programme design. I have visited and worked with schools all over the world, from Hong Kong to India, Brazil and the UK. I look forward to serving the school through the SGB and I can offer my experience and expertise in training, in policy development and strategic planning as well as my skills in programme management. Apart from education, I love art and music. I enjoy painting and drawing, and I have a neglected cello which I dust off from time to time to compete with our cats."
Tasneem Fakie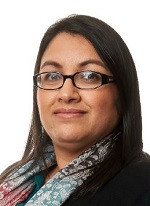 "I am a HR professional with over 23 years' experience in Legal, Financial and Professional Services with Webber Wentzel, Deloitte and Zurich Financial Services. My experience focused on Strategy Development, Talent & Performance, Reward & Remuneration, Graduate Recruitment, Diversity & Inclusivity and Transformation and Gender Strategy. I hold a Bachelor of Social Science degree as well as a Postgraduate Diploma in adult education, both of which were obtained at UCT.
In my current role, I oversee the full HR function for the Business Services portfolio (nationally) at Webber Wentzel, including the firm's remuneration & reward portfolio for both Legal and Business Services. My responsibilities include oversight of the HR operations, Talent and Graduate Recruitment portfolios for the Cape Town regional office. I serve on various committees within the law firm including Cape Town Exco, the Promotions & Remuneration Forum (PRF), Transformation and Employment Equity Committee, the Talent Management Committee and the Covid-19 Working Group.
In 2020, I was co-opted to the HR committee at Rustenburg Girls' High and served on the governing body of Oakhurst Girls' Primary for 6 years as deputy chair. I was also a Trustee of the Oakhurst Development Fund. I am passionate about nurturing and guiding young people. Their education, health & mental wellbeing and ensuring they have access to opportunities are important to me. I am keen to contribute to making RGHS an environment in which young women can grow, thrive and lead with empathy, confidence and inclusivity."
Tom Sanya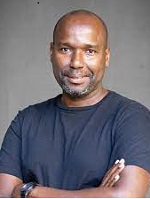 Tom is a Senior Lecture in the School of Architecture, Planning and Geomatics at the University of Cape Town (UCT). He has a PhD in architecture and over 20 years' experience as a university academic. His teaching and research activities are framed through ecosystem lens to focus on the sustainable design of the built environment. His interests are in low-energy design, water sensitive design and ecological urbanism and resilience. Tom's methods are underpinned by analytical and evidence-based approaches to low energy and water sensitive design of buildings. He has developed and teaches a successful undergraduate course in sustainable building design to over 70 students every year at the University of Cape Town.
He is a qualified and accredited professional for green buildings and eco-districts. Tom values interdisciplinary collaboration with academic, professional and community partners. He is founding member of the UCT Future Water Institute – one of the five strategic cross-faculty institutes at the university. Tom has a daughter in Grade 8 and has previously served on the Governing Body of Sweet Valley Primary in the grounds and buildings portfolio.