On Monday 12 August the RGHS Matric Music class presented a section of their programme for the practical Grade 12 finals. This has become a highlight on the music calendar and Charlie's Hope was packed with friends, family and staff.
The matrics dressed up for the occasion and looked absolutely beautiful. The playing was of a very high standard and everyone thoroughly enjoyed it. The Grade 10 and 11 music classes also presented the matrics with gifts at the end of the evening.
The Music Department would like to wish our Music Matrics all the best for their upcoming Trial and Final Examination.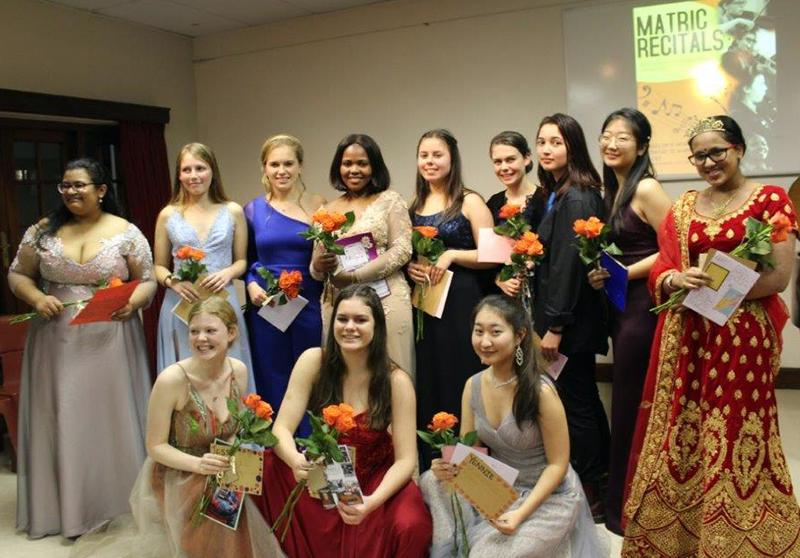 Photo by Nina Macedo