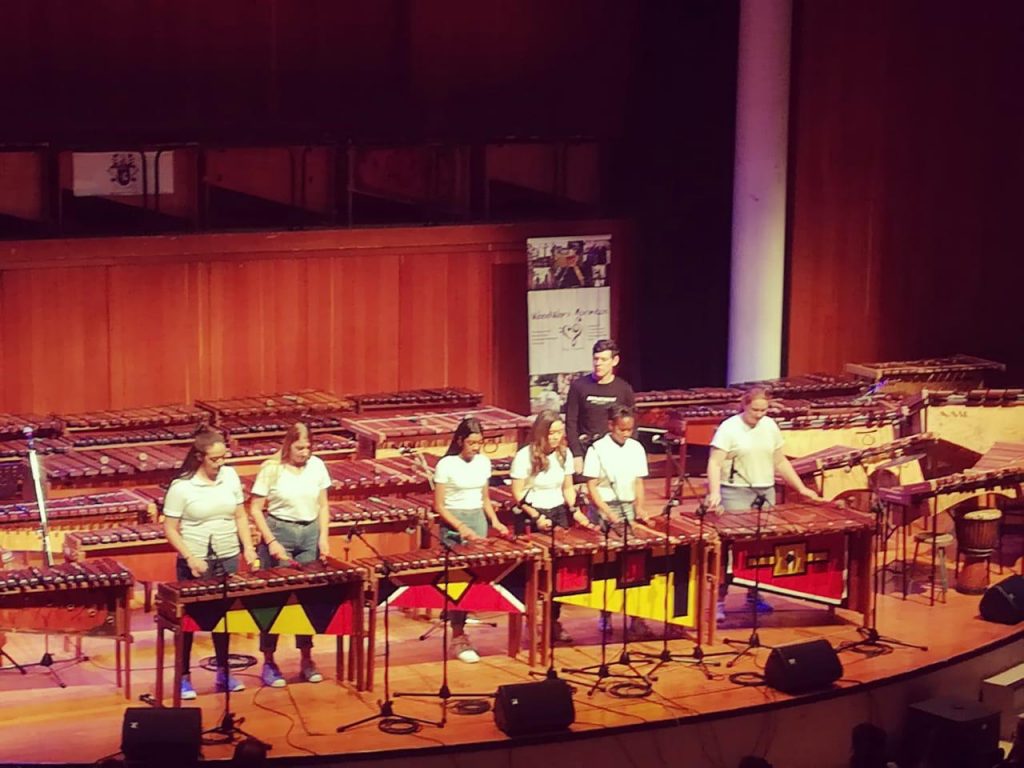 On Friday 26 April 2019 our Junior and Senior Marimba bands participated in the annual Marimba Festival at the Baxter Theatre. Various other high and junior school bands took part, as well as marimba groups.
Bands included Edgemead High, Micklefield Primary, Edgemead Primary, Herschel Girls High, Forres, Rustenburg Girls High, Pinelands High, Ned Doman High, Mountview High, Manenberg Secondary, Seamount Primary, Wolseley High, Music Works, AISCT, Reddam House Constantia, Parklands College, St Joseph's Marist College, Groote Schuur High and the Handevat Marimba Band.

Our girls thoroughly enjoyed this experience. The Senior Marimba Band played two songs for their set; A rendition of David Guetta's Titanium and See-Lo Green's Forget You. Both songs were accompanied by Linomtha Damane and Catherine Reinecke (both matrics), on vocals. Rustenburg Girls' High remains the first and only marimba band to perform in this festival with vocal instruments. We are extremely proud of our girls!
Article by Victoria King