On 7 June 2019, the Jabulani Society hosted a cultural evening showcasing some of the up-and-coming talent of South Africa. They included artists such as Kila G, Twizza and Purgatory. There was also participation from other schools including Wynberg Boys' High School , Wynberg Girls' High School and South African College High School.
The night began with a hauntingly beautiful performance by our own Jabulani Choir which was combined with a poem. It was a great start to the evening as well as introducing Rustenburg's talented girls and amazing hosting skills.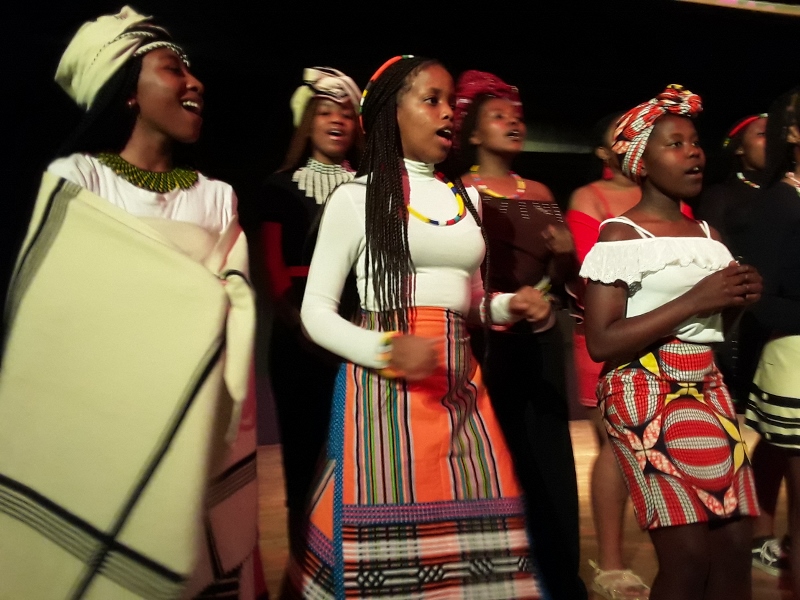 The night continued with dances by the Jabulani Dance group and guest performers. Singing by various choirs including our own, Wynberg Boys High School and local singers. Throughout the night there was good food to be shared and fantastic prizes to be won.
The evening was MCed by Azee Green and Zuki Lamani. Zuki described it as "fun and cool" and said "it has developed more into what the culture is now". One of the performers, Shafiyah Daniels, said that "the Jabulani Society worked hard and it paid off." Michaela Acquah, a member of the society, says that they hope the society will get more recognition for the amazing work they are doing after the event. Overall, it was an immersive cultural experience and a fun night.
Article by Roxanne Comyn