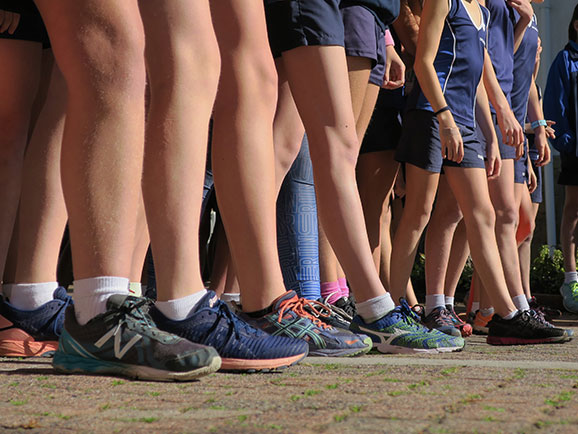 On 31 August 2018, Rustenburg hosted the PGSGU Cross Country tournament. The tournament involved the following Cape Peninsula schools: Rustenburg, Herschel, Wynberg Girls, St. Cyprians and Springfield. The atmosphere at this year's event was amazing and it was amplified by the music played and the fantastic commentary from staff and the sports department. Parents and families were spread around the perimeters of the sports field to cheer on the runners. The weather was perfect and everyone thoroughly enjoyed themselves.
The results were Wynberg in fifth place; St. Cyprians in fourth and Springfield and Rustenburg tied for second. This meant that Herschel was victorious. The top three runners in every age group received prizes, which consisted of Adidas goodies. There were also spot prizes that were randomly selected. This illustrated that participation is most important, and finishing the race is more important than winning.
I have been in the Cross Country Team since I was in Grade 8 and I am now in Grade 11. This year was one of the best seasons because we truly became a team. The misconception is that Cross Country is an individual sport.  In reality, every person's placing counts, your involvement during practice matters and you must be there to support one another.
This year, practices were strenuous. The goal of every practice was to not only get through it, but to get fitter and stronger too. Nevertheless, before every race, we declared how unfit we were and how it would be impossible to make it to the finish line that day. This never proved true as all of us always finished our races and did so with a smile on our red, sweaty faces.
A big thank you to Ms Renée Scott and Ms Viv Williams for training us; Ms Behne for her organisation and administration of the team; the groundsmen for giving us a beautiful environment to train in; the parents for supporting us and everyone who was involved in the PGSGU tournament. Lastly, thank you to all the runners, especially Rebecca Behne (Captain) and Emily Hobson (Vice-Captain), for giving their time to train and race.
Written by Zaina Abrahams