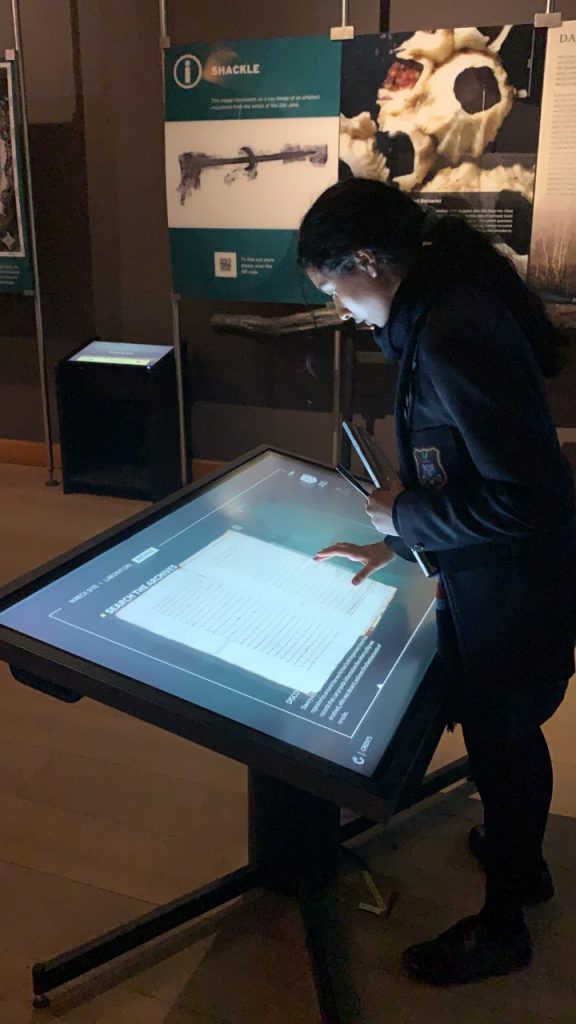 On Tuesday 3 September, the Rustenburg Grade 10 History students embarked on an outing to the Iziko Slave Lodge. They spent almost a whole school day walking around the lodge where they saw fantastic exhibits, films and artwork. Interactive features allowed the students to uncover more about the rich history behind slaves at the Cape through modern technology. They learnt about the slaves' journey after being taken from their home countries and how they were treated, what they felt and went through. It was an immersive learning experience.
The slaves had a massive impact on the Cape and South African culture, food and language.
India Nathan described the outing as: "Extremely insightful and the mention of specific names of women and their struggle made it personal and empathetic".
Zahraa Solomons said: "I learnt so many new things about slavery; it was very informative. I got to bond with my history class and groups. It was great." 
It was a great learning experience and the students thoroughly enjoyed being able to learn more about the country they live in. They had a fantastic outing and will definitely remember the impact it had on them as well as all the new information that they learned.
Roxanne Comyn