On 15 August, Rustenburg attended the Gala evening and prize giving of the Metro Central GET Art exhibition at Good Hope Seminary High School. 
It was a lovely event with delicious snacks and beautiful music by Beau Soleil Music Centre. Three of our talented Rustenburg girls' artworks were selected and awarded as the top works in our district. 
Shelby Le Roux (Grade 8) & Kate Birch (Grade 9) came in third and second place respectively and Erin Griffiths (Grade 9) was awarded first place overall. They received a  framed certificate and goodie bags filled with a selection of art materials generously sponsored by Artsauce and Deckle Edge.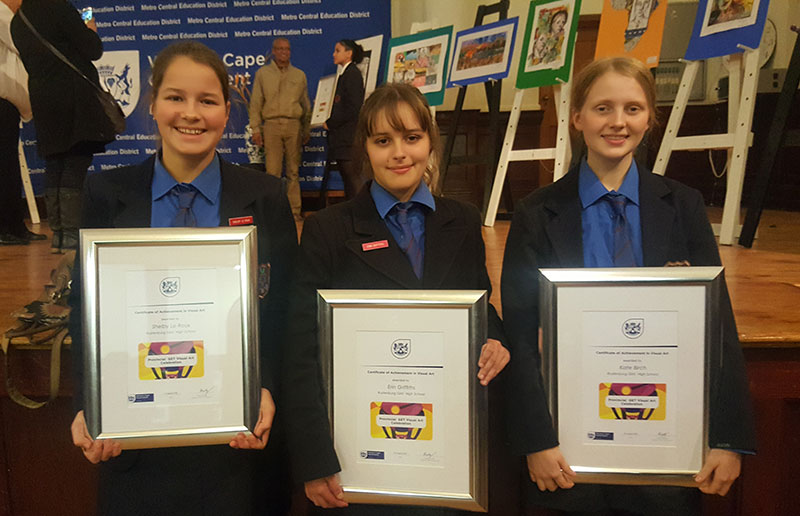 Erin's work will go through to the final Provincial Exhibition, which shows the work of prize winners from all Western Cape districts. This prestigious exhibition will be held at the PJ Olivier Art Centre in Stellenbosch on the 15 September.  
by Jackie Chambers