While we are being bombarded with pressures of being in a relationship and expressing romantic love on Valentine's Day, it is important to take a step back and focus on the most important type of love – self-love.
Self-love is treating oneself with kindness, understanding and forgiveness and looking after one's own well-being. It's not necessary to be in a romantic relationship to share or receive love today – show your appreciation to those around you, and to yourself.
Here are some ways you can practise some self-love today (or any other day): practise positive self-talk, journal, surround yourself with people who lift you up, pamper yourself – put on a face mask, take a bath, light some candles and relax. Be committed to your journey of loving yourself every day.
Special thanks to Isabelle Vainio (Media Centre Monitress) and Ana Van Straten (Positive Support Group) for putting together the self-love Valentine's display outside the Media Centre.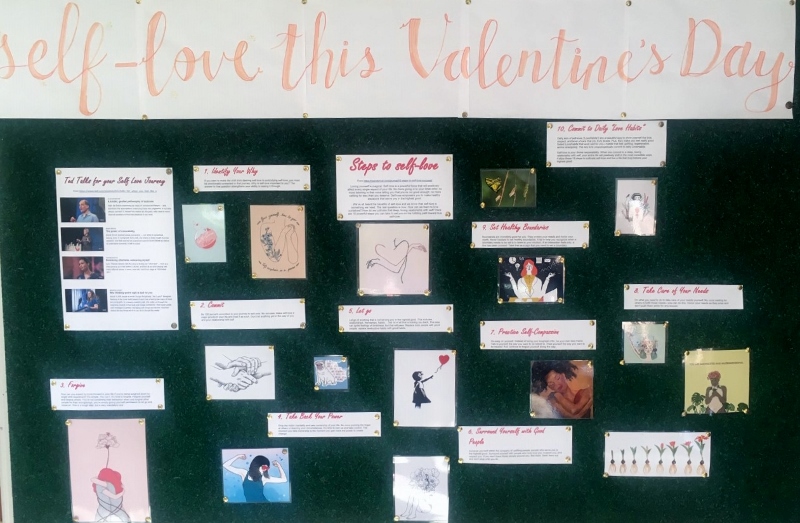 Also in the Media Centre is a flower display encouraging learners to give something other than a rose on Valentine's Day; also done by Isabelle Vainio with help from Katie Watt and Clare Roberts.
Article by Rebecca Bysshe