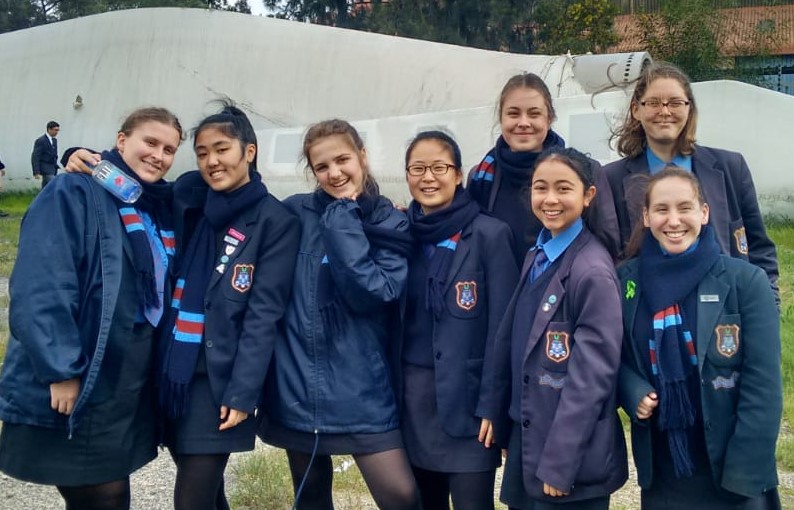 This term, the Grade 11 Physical Sciences students were required to do a research project with one of the topic options being: "What is the best alternative energy source for South Africa?". This made the tour, hosted by the South African Wind Energy Association (SAWEA) and Centre for Scientific Industrial Research (CSIR) at the SARETEC (South African Renewable Energy Technology Centre) facilities on the 6th August, the perfect opportunity to improve the learners' knowledge of renewable energy.
The tour began by looking at the circuits used within solar PV panels and wind turbines. The students then got the chance to view the inside of dismembered turbines. They also learnt about the materials used to manufacture wind turbines and how you are practically and theoretically taught to be a wind turbine technician. The girls then received a talk from EnergyDrive and were gifted with a miniature solar PV panel that controls various miniature, electrical appliances.
One of the attending learners, Geena Polzin, had this to say of the experience: "…The sheer magnitude of these machines had me in awe, and the mechanics behind them were fascinating. This tour was one of the most worthwhile things I've done all year!"
Through this experience, the girls gained an invaluable amount of knowledge on renewable energy and climate change. 
Climate change is a massive concern that humanity faces and renewable energy is definitely part of the solution.
Article by Zaina Abrahams
Photo: Geena Polzin