On 17 April, the Retro Society welcomed Gomez Bakwene, a 19-year-old refugee from The Democratic Republic of Congo, who works with the Adonis Musati Project.
Gomez was born in 1999. He lived in a small shack and his family of four shared one thin mattress. In 2003 they moved to South Africa in the hopes of a better life. Since then Gomez has experienced xenophobia, afrophobia, bullying from peers and teachers and has relied on feeding schemes.
Gomez's life was impacted by the words of his Grade 9 teacher. This teacher saw the potential in Gomez and inspired him to believe in himself regardless of his background. Before then, Gomez was told he would be nothing more than a construction worker and did not apply himself. Afterwards, Gomez attended school seven days a week in a bid to reach his full potential. Today, Gomez is studying part-time and is in his third year of a degree in Civil Engineering.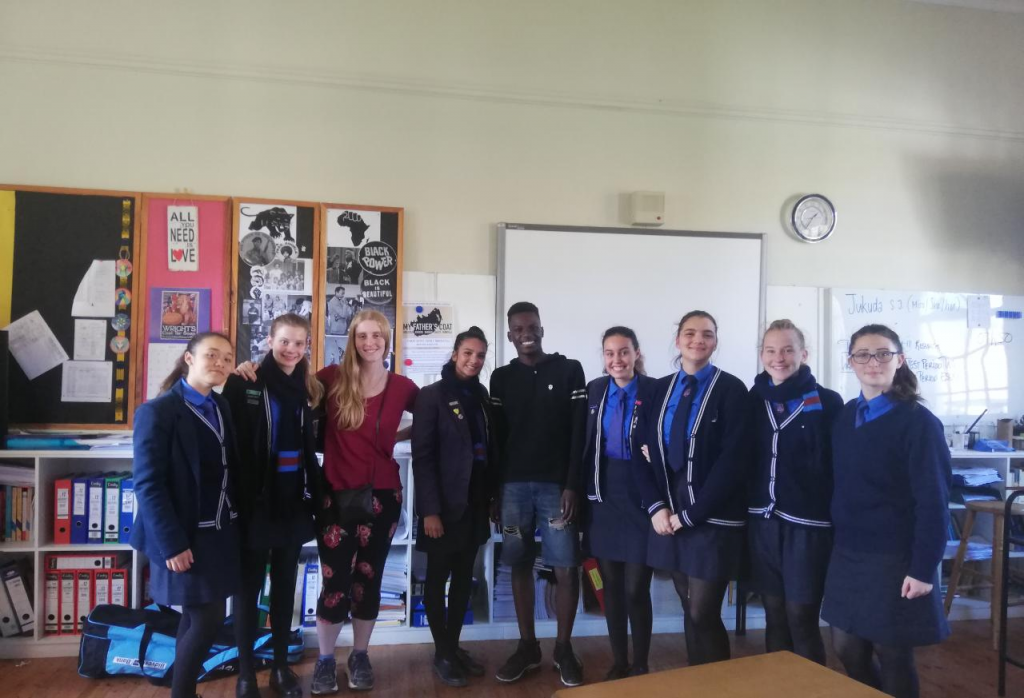 Gomez experiences financial hardships to this day and works part-time to sustain himself. Gomez is an inspirational person and is involved in the weekly support groups at Adonis Musati, where he is committed to helping other refugees.
Gomez told us about his life as a foreigner in South Africa. He came to the country only knowing "thank you" and was shocked when other Africans labelled him as inferior due to his darker complexion. In 2007, the Bakwene family was confined to their Athlone home for two months due to Xenophobic attacks. That same year 24-year-old Adonis Musati died of starvation while waiting for refugee status, a common occurrence.
Gomez tells himself everyday that he is handsome, a technique he has developed in response to the hatred he has experienced due to his complexion, which he has learnt to be proud of.
We are incredibly grateful for Gomez giving up his time to speak to us and his talk is linked to Retro's focus this year, which is to spread awareness and to work on the school's four core values, which we should all have as students in 2019 South Africa.
Article by Megan Pettie